As we approach the 2020 winter and holiday season, COVID-19 numbers are once again spiking across the country.  While we have learned a lot about how to clean, and how to stay safe, with the upcoming holiday season upon us, it's worth the reminder of how to best keep your family's safety and comfort in mind. Here are some of AHAM's most read content this year: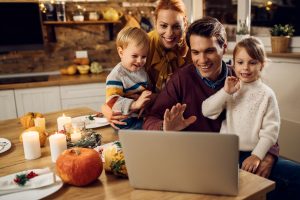 Sanitizing Cycles and Other Ways to Kill Illness-causing Bugs – Brush up on best practices for keeping the surfaces in your home germ-free, especially if you're planning on hosting any guests during the holidays.
Spending More Time Inside? How to Make the Air You Breathe Cleaner – For most of us, cooler temperatures mean even more time inside. Learn how air cleaners keep the air in your home healthier, and how to choose one that's best for you.
Get the Most Out of Your Freezer – No matter the size of your holiday get-together this year, our freezer tips will help you make the most of your storage space.
Your Guide to Appliance Repair During COVID-19 – Don't panic! Licensed appliance repair technicians take your safety and your appliances seriously.
Quarantined? Using what you have at home – Take a fresh look at your kitchen appliances and have some fun.
How to avoid appliance returns this holiday season – A holiday season trip to the store for a return is even trickier than usual in a pandemic. Here's how to make sure you're buying the right appliance.
Holiday Cooking Safety Tips – Make sure your holiday dinner is successful and safe.
Kitchen Appliance Secrets: Pro chefs share top year-round and holiday tips – No matter how your plans have changed this year, this chef-approved advice makes for a memorable and delicious holiday meal.