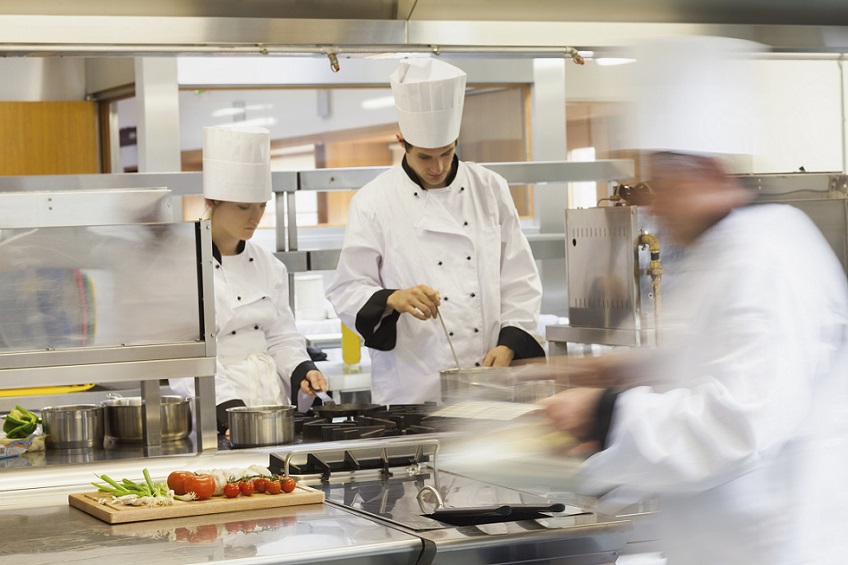 Combine the right appliances with some culinary knowledge, and you have the tools to take your meals from ordinary to memorable. And now that we're into the biggest cooking season of the year, it's time to step up your kitchen game. AHAM is here to help. We interviewed two seasoned professional chefs about how appliances help them get the job done in the kitchen. Here's what they had to say about their favorite appliances, their advice to aspiring home chefs, cooking at the holidays and how they apply their pro cooking techniques at home.
Lance Nitahara
Lecturing Instructor, Culinary Institute of America.
Former winner of the Food Network's "Chopped" and contestant on "The Iron Chef"; Certified Pastry Culinarian, Certified Hospitality Educator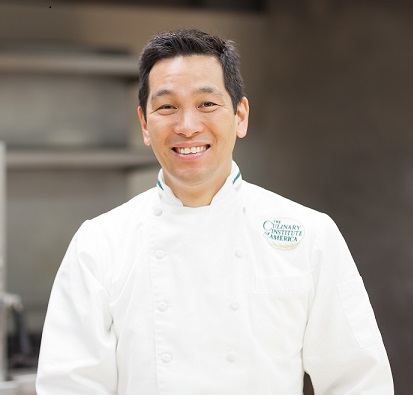 Appliances for Cooking Success
Stand mixer: A traditionalist may prefer knead by hand, but a mixer will help you get the same results. The mixer is also your ally for mashed side dishes. "It's hard to replace mixing doughs by hand, but I rarely do it anymore," Nitahara said. "If I'm doing a pasta dough, I'll put it in a mixer with a dough hook. It comes out more consistent. I'll do it by hand if I have to, but I don't have to if my stand mixer is right there."
Food processor with attachments: Another time-saving must for the aspiring chef. It's worth your time to read your operator's manual and find out if you're getting the most use out of your attachments. "The regular food processor with attachments for grating and mixing are essential," Nitahara said. "If I have to grate a ton of cheese, I'm not going to do it by hand. After being in an industrial kitchen, there are certain things I won't do by hand. I know the time investment. It won't change the quality and it's the same amount of cleanup."
Oven and range: The heat distribution in your oven will affect how your dishes turn out. "Whether you're going with gas, electric or propane, look for a stove that has a good convection fan," Nitahara said. "You're not paying that much more for it. It cooks so much more evenly. If I'm doing baked items—pastry or dough, or things that have to be browned on top like potatoes au gratin—the convection current of air evenly distributes the heat across the item. Because of the convection, you have a more even transfer of heat and you're getting a faster cook time." Don't forget about ventilation. "You'll need a good ventilation system if you're doing a lot of meats and high-heat cooking. It's absolutely important if you're doing a lot of searing."
Cook like a pro
Top skill for the budding chef: Organization and knife skills. "One of the running problems most people in the U.S. have is space. If you aren't organized, it's going to be dreadful to prep or cook for a large number of people. The next would be knife skills. You need to learn how to cut things without cutting your hand off. Now, with technology and appliances, a lot of things get done for you."
Holiday cooking: The holidays are about spending quality time with friends and family. But you'll miss out on that if you're stuck in the kitchen. That's why you should do as much prep as you can in advance. And forget about all the tricks you may have heard to know when a turkey is done cooking, and invest in a digital meat thermometer. "Never use that plastic pop-up, and forget about time per pound," Nitahara said. "Take the temperature of the turkey. It should be a minimum 165 in the thickest part of the breast. Make sure it's thawed out. If you have a 25-pound turkey, you need to bring it into the fridge six days in advance."
John Dion
Associate professor, culinary arts, Johnson & Wales University; Independent and collaborative foodservice and educational consultant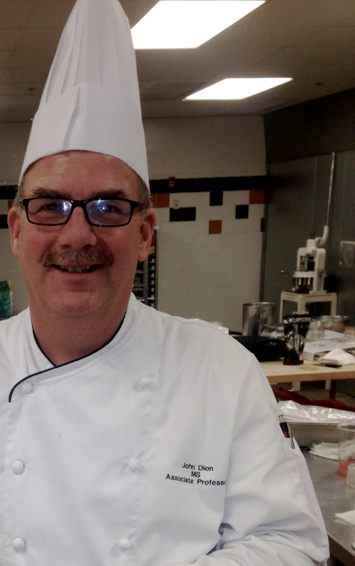 Appliances for cooking success
Digital thermometer: Thinking of frying your turkey this Thanksgiving? You'll want to have a good digital thermometer on hand. "I like them for their exactness," Dion said. "They're easy to read." A fryer thermometer will help you keep the oil right around the 300 degrees necessary for a low, slow fry, Dion said.
Immersion blender: "I love my immersion blender," Dion said. "It's multi-purpose for your smoothies and fruit dishes, even making your own mayonnaise, aiolis and vinaigrettes."
Oven: Dion is also a proponent of convection as a tool for more precise cooking. "You definitely have to have convection now," he said. "It's great to see more convection ovens coming out. Ideally, it's best if the fan is variable and you can adjust the speed." However, if you have spices to toast, save them for a conventional oven where they won't be blown around by the fan.
Range: More burners can be a blessing on a busy day in the kitchen. "In my last house, I had a 36-inch, six-burner range, which was wonderful." If you can, consider adding an induction cooktop to your center island. "What I like about induction cooking is there's no flame, so you're keeping the surface area cool," Dion said. "It's going to be more efficient than gas, and I can be precise. If I want to melt chocolate, I can set it at 78-79 degrees. It's more about the precision temperature than anything else." Of course, if you use induction cooking, you'll need cookware made from cast iron or another magnetic material. Don't skimp, Dion advises. "I have restaurant quality pots and pans," he said. "You'll get better heat distribution. The cheaper ones get too hot and the handles start to smoke up."
Refrigerator: Organization is an indispensable skill for cooking success, and your refrigerator can help you stay on track. "I look for height, plenty of adaptable shelf space, and compartments," Dion said. "I'm partial to double doors so you're not opening the whole thing at once."
Cook like a pro
How to choose appliances: Look for quality and durability. "In homes, you don't beat them up like you do in a restaurant, but they should be able to take a beating," Dion said. "Look for good craftsmanship. Pay a little more and get a better quality product."
Top skill for the budding chef: Knife skills and staying on schedule. "You have to know how to cut," Dion said. "We don't teach speed, but we teach to work like you don't have enough time.
Holiday cooking: Don't think of a holiday meal as a one-day cooking project. It isn't something you should expect to knock out in a few hours, so start in advance. "Prep, prep, prep," Dion said. "Start a couple of days ahead of time." Cut the vegetables you can in advance and prepare the dining area. "Know how long it takes something to cook," Dion said. "If you put your turkey in the oven two hours before your guests show up, you're not having turkey."