If you're serious about keeping your carpets clean and your floors shining, just any vacuum won't do. The type, features and design of the vacuum are important, but the type of floors and the level of cleaning they'll require should be your focus when making a decision. Do you have hardwood floors? Standard or ultra-soft carpet? Area rugs? Pets? People with specific allergies in the house? Do you vacuum every day or once a week? Make the wrong decision and you could end up with more of a mess and a vacuum that just takes up space.
Walk into an appliance retail store and you're likely to come face to face with a plethora of vacuum models. They can be broken down into seven categories: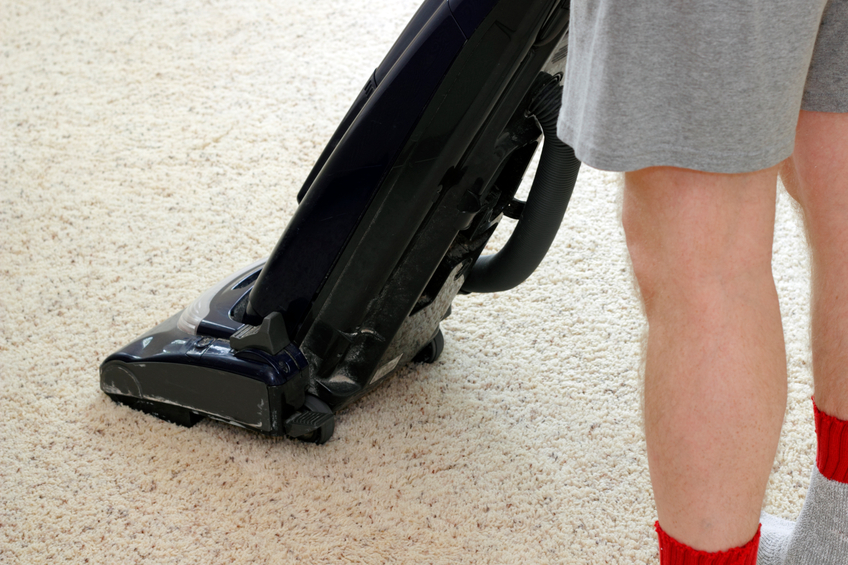 Upright: An upright is likely what comes to mind when you think of a vacuum. It's a traditional, full-size, pushable format with or without a mechanical brush roll. It will work well and provide deep cleaning capability on many types of carpets, but it often is not the best choice for a house with only hardwood or other bare floors. Most will include attachments like a dusting brush, crevice tool and upholstery cleaner. Some may also include detachable handheld or smaller vacuum units. The key to cleaning carpeted floors is to have suction, air flow and good filtration. It is important to agitate the carpet with a mechanical brush roller at the same time the suction and air flow pick up the dirt and move it into the receptacle or bag.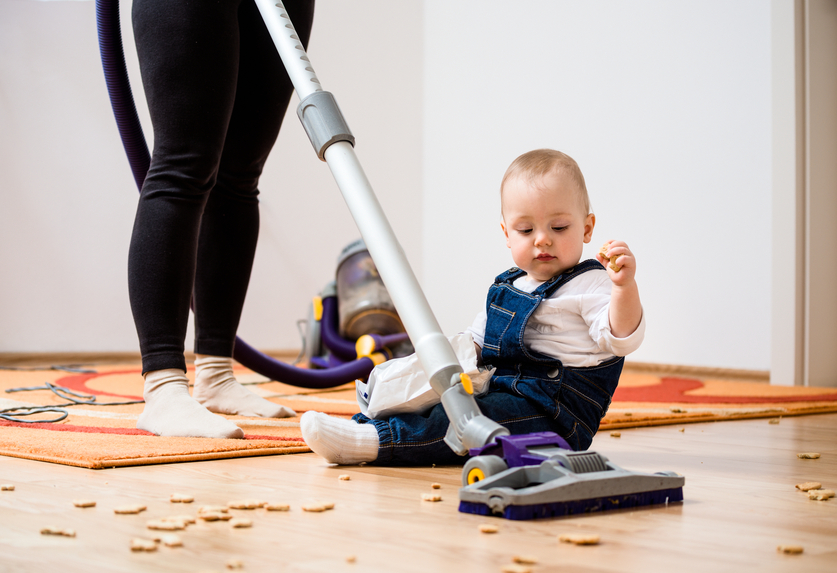 Canister: Unlike the upright, you won't push the whole vacuum when using a canister, though they do need to be pulled. Unlike the upright, the canister can be maneuvered for stairs and difficult to reach places. The body is separate from the wand and floor tool, connected by a hose. They're designed for the ability to be lighter weight when doing above floor cleaning (dusting, crevice cleaning, upholstery cleaning, etc.), but can also provide deep cleaning for carpet.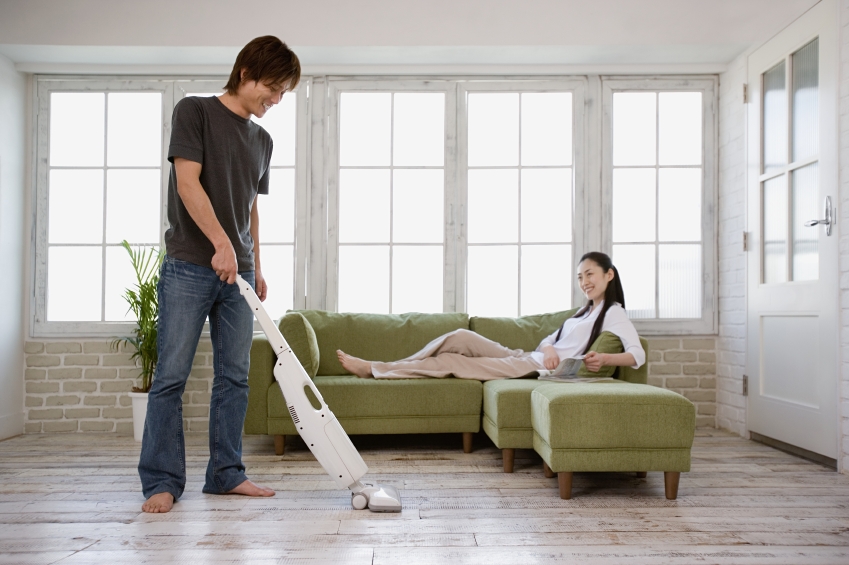 Stick: Think of these as the everyday cleanup tool for mealtimes, pet hair and spills on hard surfaces and area rugs, but not as much for heavy carpet cleaning. They're available in both corded and cordless, though there's a trend toward cordless models.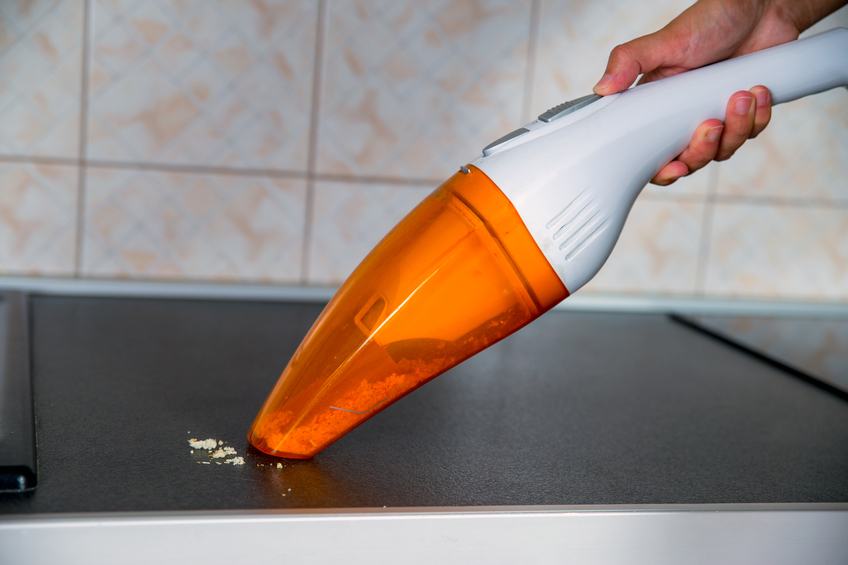 Handheld: Handheld vacuums are made for smaller clean-ups. They're often light enough to be operated with one hand, but some larger models may include hoses or attachments to tackle bigger messes. Again, they are available in both corded and cordless, although the cordless ones are more prominent.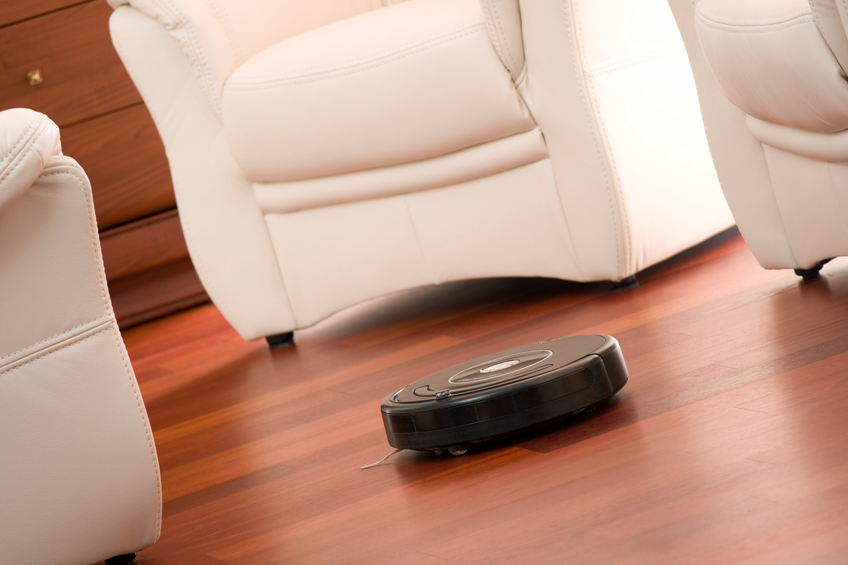 Robotic: They'll do the cleaning for you. Robotic vacuums are growing in popularity. They can be set to clean for a certain time and some are capable of following certain patterns or mapping a house or room. They don't have the capacity of the other types of vacuums. They can clean carpets or hard surfaces, but may not have the deep-cleaning power of an upright or canister vacuum.
Wet-Dry: These vacuums are often reserved for the garage or basement but can be used in many places to mop up water spills or to clean up after wet cleaning on concrete or other hard surfaces. The vacuum is specially constructed to be used around water so that the user will not receive an electric shock when used in accordance with the instructions.
Central: These vacuums are installed in one place in the home and a tube is embedded in the walls of a home for routing to the central unit in the garage or basement. Central vacuums use ports located at intervals in the home to access the vacuum. A hose and floor tool can be connected to the ports. The advantage is that all the vacuumed dirt and dust are directed out of the living space of the home.
Now that you know the types of vacuums available, here are five factors you should consider when shopping for a new vacuum:
Ease of pushing: Vacuuming is a physical activity, and you'll need to think about how much weight you want to push around while cleaning. Some vacuums are light and easy to push. Some will have heavy suction for cleaning deep in the carpet, but may have adjustments to make them easier to operate. Others are heavier and may require more force. If it's too hard to push, you won't want to clean. You should also think about how you'll feel carrying it up and down stairs. Some vacuums use a motorized brush roller that helps to move the vacuum on the floor. Many vacuums make turning around furniture easier through their design. Ask your retailer if you can try it out before you buy it.
Bag or no bag? Bagless and bagged vacuums require somewhat the same level of maintenance. Both must be emptied regularly. A bagless vacuum will free you from having to stock up on vacuum bags, but they still contain one or two filters that need to be changed or cleaned according to the manufacturer's recommendations. Bagged vacuums trap the dirt and debris inside a bag and can be carried out for disposal.
Your level of dirt: Do you have pets? You'll likely need to clean up more hair than anything else. Pet owners often own two vacuums—one for routine cleaning and a separate model for frequent deeper cleaning of pet hair from the surfaces and the right attachments like a turbo brush and crevice tool.
Allergen removal: Both allergy sufferers and pet owners should consider buying a vacuum with a sealed air system that prevents dirt, dander and allergens from escaping the vacuum.
Reliability and durability: Some retailers will have carpet available in store for you to try out a vacuum. Others may allow you to take a model home and try it out. Ask for a demonstration. But in case a demo isn't possible, study online consumer reviews in advance and look for descriptions of how the vacuum performed on the types of flooring that you have in your home.