As the summer heat bakes much of the U.S., you might find yourself in need of replacing that old (and probably less efficient) room air conditioner. Before going out to the local home improvement store, you should check out the directory of AHAM Verifide® room air conditioners.  Room air conditioners carrying the AHAM Verifide mark have been independently-tested to perform to manufacturer's claims for cooling capacity (measured in BTUs per hour), Energy Efficiency Ratio (EER) and electrical energy in Amps. Additionally, for units carrying the ENERGY STAR designation, AHAM's energy verification of the unit ensures that the product meets ENERGY STAR criteria.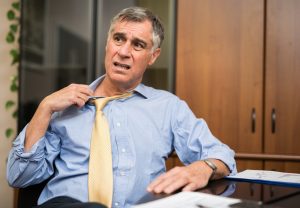 ENERGY STAR's website has some great tips for purchasing room air conditioners:
•    Consider a unit with controls. Controls such as a digital readout for the thermostat setting, and a built-in timer help you adjust your unit to use less energy.
•    Check the yellow EnergyGuide label. This label helps you determine how much energy it takes to operate the model, compare the energy use of similar models, and estimate annual operating costs
•    Look for a unit whose filter slides out easily for regular cleaning. Clean filters help keep your unit in good working condition.
•    Select the unit with the highest Energy Efficiency Ratio (EER) for greater savings. The EER is the cooling capacity in BTUs divided by the watts.
Top tips to keep your air conditioner running smoothly:
And when you do buy that new room air conditioner, here are some tips courtesy of the U.S. Dept. of Energy to keep it running smoothly for years to come:
•    The most important maintenance task that will ensure the efficiency of your air conditioner is to routinely replace or clean its filters.
•    Clogged, dirty filters block normal airflow and reduce a system's efficiency significantly. Replacing a dirty, clogged filter with a clean one can lower your air conditioner's energy consumption by 5% to 15%.
•    Outdoor condenser coils can also become very dirty if the outdoor environment is dusty or if there is foliage nearby. You can easily see the condenser coil and notice if dirt is collecting on its fins.
•    At the start of each cooling season, inspect the seal between the air conditioner and the window frame to ensure it makes contact with the unit's metal case. Moisture can damage this seal, allowing cool air to escape from your house.
•    In the winter, either cover your room air conditioner or remove and store it. Covering the outdoor unit of a central air conditioner will protect the unit from winter weather and debris.