More time spent at home has been one of the most widespread changes to daily life since the COVID-19 pandemic began. Many Canada residents took advantage of that extra time to tackle household projects and add conveniences to their homes.
AHAM surveyed more than 1,900 Canada residents in late 2020 to find out how the pandemic has changed their habits at home, including their appliance use and purchasing habits. Here is what we learned about the changes taking place within Canadian homes during COVID.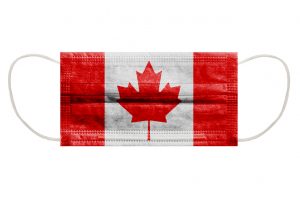 Home projects and pastimes
Canada residents surveyed reported dedicating more time to a variety of household activities. Thirty-four percent said they spent more time on household cleaning, while 26% and 21%, respectively, reported spending more time on indoor organization projects and indoor maintenance projects than they had before COVID. Other activities that received more attention on were garage organization, lawn, landscaping or gardening projects and outdoor maintenance projects.
Many also said they had big plans for their homes in 2021. Decorating/redecorating the house was the most popular activity those surveyed (31%) said they planned to complete in 2021. Other popular choices were purchasing new furniture (29%), purchasing new major electronics (28%) and completing a home renovation (24%). Respondents also reported appliance-specific plans for 2021, including:
Upgrade major kitchen appliances (20%)
Purchase/replace countertop appliances (19%)
Upgrade home laundry appliances (19%)
New habits
Not surprisingly, 47% of respondents said they have been shopping online more since the pandemic began. Home cooking also surged, with 43% reporting cooking more meals and preparing food more at home. Forty-two percent said they were calling/video calling with friends and family more, 31% said they spent more time cleaning/tidying their house. Twenty-three percent reported using major appliances more often, and another 23% said they were cutting their hair more at home.
What appliances have Canada residents been buying during COVID?
Canadians who reported purchasing appliances since the start of the pandemic were most interested in small kitchen appliances and personal care appliances. Here is how appliance purchases ranked among respondents. The percentage is the number of respondents who reported purchasing appliances in the category since the start of the pandemic.
Small kitchen appliances (30%): Coffee makers, toasters, blenders, air fryers and toaster ovens were the top five most popular in this category.
Personal care appliance (26%): Electric toothbrushes topped the list, followed by hair dryers, hair clipper/shavers, hair curlers and hair straighteners as Canada residents took over their own hair care.
Major home appliance (15%): Clothes washers were the most popular in the major home appliance category, followed by refrigerators, microwave ovens, clothes dryers and dishwashers.
Vacuum or floor care appliance (15%): Upright vacuums topped the list, followed by corded stick vacuums, cordless stick vacuums, canister vacuums and robotic vacuums.
Air treatment appliance (10%): Nearly half of respondents who reported buying an air treatment appliance said they purchased an air purifier. Humidifiers, portable fans, portable air conditioners and portable heaters followed.
Central vacuum system (3%)
Home after the pandemic
AHAM asked those who reported doing more of various home-related activities if they expected to continue their new habits after the pandemic has passed. Here are the percentages of those who expect their behaviors to continue.
Cooking meals/preparing food at home: 38%
Shopping online: 38%
Cleaning/tidy the house: 28%
Calling/video calling with friends and family: 26%
Spending time outdoors in nature: 26%
AHAM's survey was conducted in late December 2020. While they were pessimistic about the situation at the time, 71% predicted that within a year, the situation would be much better or somewhat better.