Once the table has been cleared after a big meal, you may feel as if you've had enough cleaning. Even the most dedicated neat freak might cringe at the thought of cleaning their oven. But putting it off can make cooking more challenging.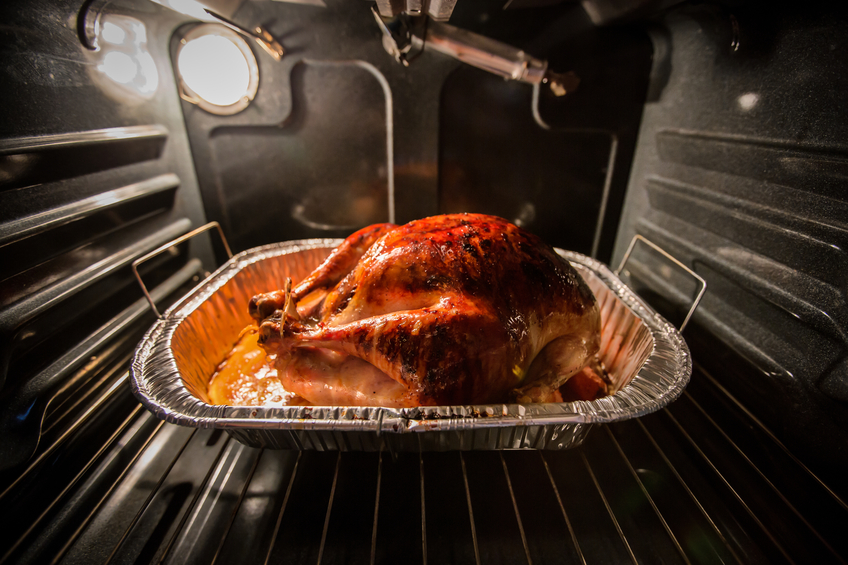 There are many important reasons to keep your oven clean. Over time, residue from cooking and spills can build up and become a drag on oven and range performance. And the "leftovers" that build up on the bottom and sides of your oven can also make the food you prepare taste different. (We're guessing neither you nor your guests would appreciate the subtle flavors of the charred residue of several meals in their entrée or dessert, but we could be wrong!)
Grease and grime can clog the burner and affect performance. Sugary spills on glass cooktops with traditional elements can damage the glass.
Fall behind on cleaning, and before you know it, your range looks like this.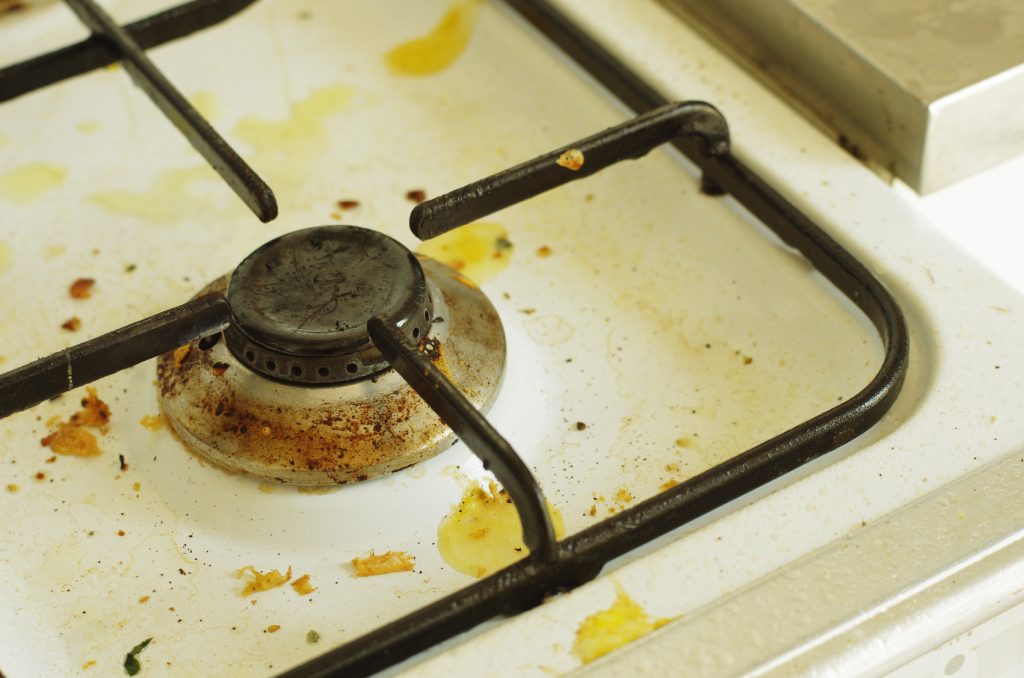 Instead of waiting until it's unavoidable, clean your oven and range after every use. That may sound like a lot, but it's the difference between a guaranteed quick and easy job and one that could require significantly more time and elbow grease. Make cleaning a regular part of your cooking and baking.
Wait until the oven cools before you begin cleaning to avoid burning yourself. Once it has cooled, clean every part of your range. That means the oven walls, glass cooktop, burners, finish, and knobs. Each is made from different materials and therefore may require a different approach. Your appliance's manufacturer will be able to provide instructions for each.
What to use: This is where it gets tricky. Appliance manufacturers test many cleaners on their ovens and ranges, but it's impossible to test all of the options that are on the market. Your oven's use and care manual may have some suggestions, as will the labels of the specific cleaners. You can't go wrong, however, with warm soap and water or a white vinegar and water solution, which are unlikely to damage any finish. Avoid cleaners with abrasive qualities, as they could scratch the oven's finish. Some manufacturers recommend carefully using a razor blade to clean stubborn dirt from oven glass.
Technique: Again, consult your appliance's use and care manual for specific instructions. Avoid steel wool and similar products, which can damage the finish. Go with the grain (not in a circular motion) to avoid scratching, particularly if your oven has a stainless steel finish. That could take a while, so be patient.
Self-cleaning: Many ovens offer self-cleaning features. Traditional self-cleaning means the oven will heat to an extremely high temperature—as high as 900 degrees—while the residue is burned off. You will not be able to open the oven during a self-cleaning cycle. Oven racks and all pans should be removed during the cycle. After the cycle is complete and the oven cools, you should be able to easily wipe out the ashes. Many manufacturers are now offering a steam cleaning option as well. These models heat water to a boiling point and utilize steam to soften anything in the oven for easy cleaning.
What's your best oven and range-cleaning advice?