It's Thanksgiving. Or Christmas. Or any large family or social gathering that is built around a meal. The holidays and big events are a time for home cooks to shine, but they're also times when success can depend on careful planning and organization. The effort you put into planning and organizing can be the difference between a meal that is memorable for the right or wrong reasons.
"It's crucial," says Matthew Britt, a culinary instructor and veteran restaurant chef. "It's probably the most overlooked thing. I've seen some awesome cooks struggle at the holidays, and I've seen some average cooks crush it. It all comes down to planning."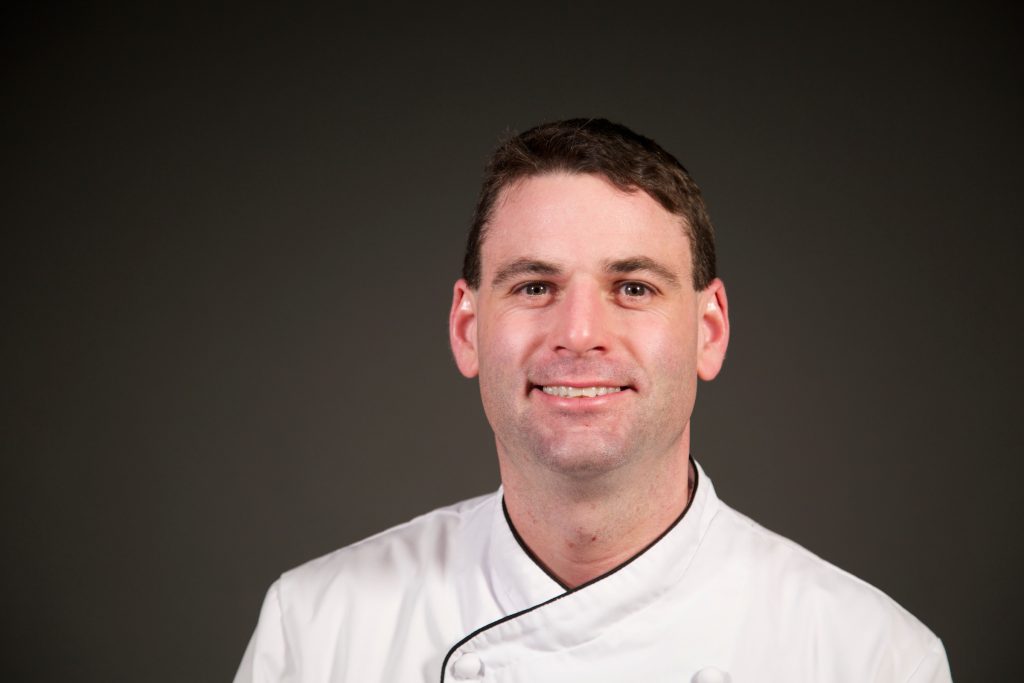 Britt, a Johnson and Wales University instructor who worked for years as executive chef overseeing the contemporary Latin American cuisine at Ceiba in Washington, D.C., says certain principles from restaurant cooking are just as applicable in the home kitchen.
"We throw around the words mise en place—everything in its place," Britt says. "Everything from setting up your station, to setting up what you can the night before." Successful cooking also takes focus, and your frame of mind—try not to stay positive and not become overwhelmed.
Britt suggests starting your planning a week in advance. Go into the holiday meal prep with a full pantry. "The number one thing to solve headaches while cooking is to have the kitchen stocked," he says. "It might seem crazy, but spend a couple hundred dollars to have your pantry loaded—spices, oils, condiments. Invest in your pantry, your core ingredients. It's a little more expensive up front, but it will save you so much headache."
Set the stage: Gather everything you need—ingredients, accessories and small appliances, and put it in one place. "I put a big tablecloth on the table and put all of my ingredients and equipment on it," he says. "Have everything laid out in advance so you know where it is. OCD is the friend of any chef. Make everything as detailed and organized as you want it."
Get a head start: Many chefs and cooks will suggest doing what you can in advance. That's good advice, but it isn't a question of just checking off tasks. Consider how far in advance the foods can be purchased and stored without losing their character. And remember that some dishes are just as good reheated as they are freshly prepared. "The holidays are conducive to baking," Britt says. "Anything you can bake—and casserole—can be made the night before. It's usually contained in some sort of casserole dish or pot and reheats relatively well." Stuffing and mashed potatoes are also good candidates for reheating in the oven or microwave. Chop what vegetables you can the night before, too. Store it in labeled bags in the refrigerator. A second refrigerator can provide valuable storage space when you need it, Britt says.
Get ready to delegate: If you're the one heading up the holiday meal, the kitchen is yours. That doesn't mean, however, that you have to go it alone. "Put some people you trust to work," Britt says. "Families, spouses, kids. Give people a title. Say 'you're my sous chef this season.'" One valuable way people can contribute is by giving feedback on the menu and meal plan. They'll let you know if you're over- or underdoing it, Britt says. While that can be a blow to a home cook's ego, their feedback and criticism can make your life a lot easier. "It could mean revising the menu or getting input on how to do something," Britt says. "It could be getting tips on how to cook the turkey from the butcher at the grocery store. It could be [delegating] small jobs like washing dishes. That's going to save you so much time to focus on the food. At the end of the day, you're the chef."
Do a dry run: Now that you've stocked the pantry and assigned tasks, it's time to get your game face on. A walk through the cooking schedule and process the night before can mean smooth cooking on the big day. "Say 'This is our game plan.' If you go through the process, move throughout the kitchen, and mark everything out, you'll be surprised how smooth it will go."
Clean as you go: This includes any small appliances you'll use along the way. Don't let the cleaning pile up. You'll take up valuable kitchen space and could be setting yourself up for a big cleaning job at the end of a long cooking day. Save oven cleaning for after the holiday.
Are you ready to cook? Stay flexible and be ready to adapt. "If you mess something up, be able to wing it," Britt says. "Maybe the turkey didn't come out like I wanted, but maybe I'll make a banging gravy that covers it up being a little dry." Optimism is important for successful cooking.
Kitchen essentials
Have you ever wondered what appliances a professional chef keeps in their kitchen? Britt shared a few of his favorites.
Blender: "It's critical, not only for sauces, but also for drinks," Britt says. "I use a bar blender as my workhorse."
Immersion blender: "I love an immersion blender for working with things on the counter," he says.
Double oven: "It's the best thing," Britt says. "You may only use it once or twice a year, but having a separate oven to keep things warm while roasting the turkey is crucial."