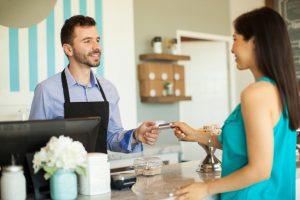 Are you going to take advantage of Memorial Day or Father's Day sales on appliances?  While everyone loves a great deal, it's important to make sure you're buying the right appliances for you, your home and your loved ones. Fortunately, a little bit of research can save you another trip to the store to return the product.
AHAM partnered with Bellomy Research to study the leading reasons portable appliances—including small kitchen, personal care, garment care, air treatment and floor care appliances—are returned. Here are a few of those, plus some advice that can save you the hassle of a return and help you choose the appliances that work best for you.
Is it the right appliance for the job? Aside from mechanical, electrical or functional defects, unmet expectations about performance are by far the top reason portable and floor care appliances are returned. AHAM's advice: Ask the retailer for an in-store product demonstration before you buy, including trying it out for yourself. Consider the set-up process. Many consumers who made returns say an easier set-up process would have made them less likely to return the product.
Is the appliance a good fit? Size matters, and many appliances are brought back because they're too small. AHAM's advice: Ask a sales representative if you may remove the appliance from the package before you buy it to make sure it's the right size for you and your home.
Does it match? Choosing the right size, color and model is a big deal. Second thoughts about those, or later finding a preferred model, are both common reasons for returns. AHAM's advice: Spend time researching what you want to buy, and get a sense of the different sizes, colors, styles and models available.
Research is key to finding the appliances you want and need the first time around. About 18 percent of customers who had made returns said more research on their part would have cut down on the chances of them making a return. Appliance manufacturers have a number of resources available, including their websites and online instruction manuals, to customers who want to learn more about their products.
Contact the appliance manufacturer even if you've already bought the appliance and are thinking about bringing it back. Only 40 percent of consumers surveyed said they had spoken with the product's manufacturer before returning an item. The manufacturer may be able to help you address the issue, eliminating the need for a return.