When you think of vacuuming, you may think of pulling your vacuum out of a closet or dragging it up the stairs from the basement.  What if you only had to grab the hose and plug it into an inlet to begin this dusty and daunting task?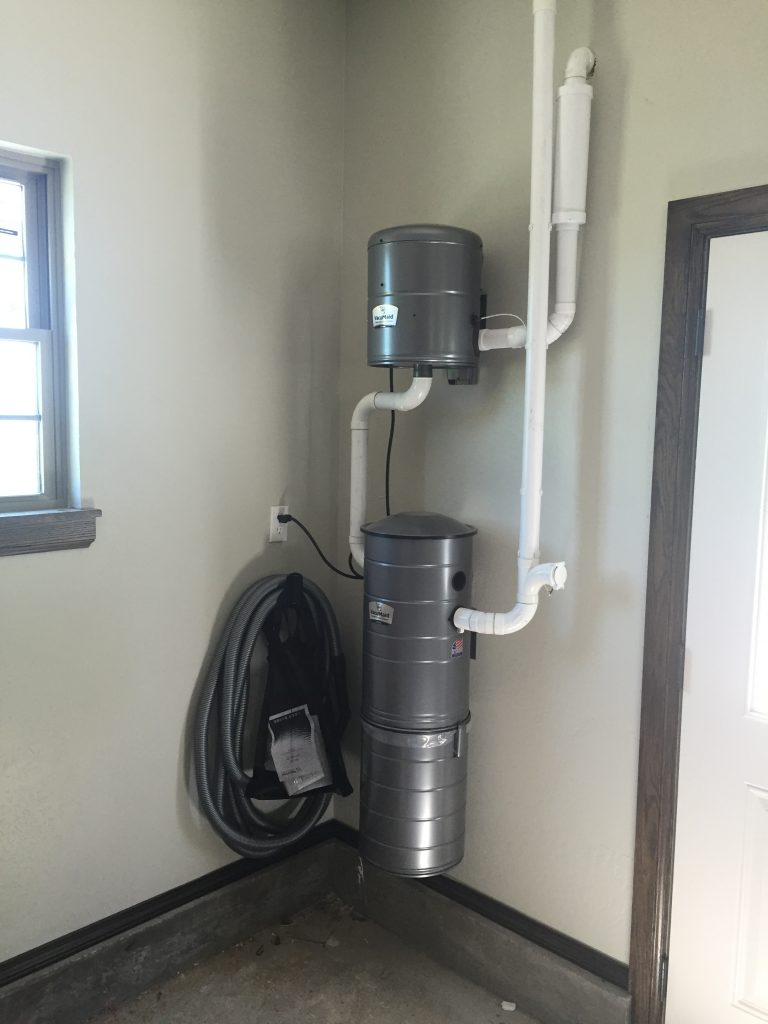 Millions of homeowners in the U.S. and Canada rely on their central vacuums to take care of dirt and dust. Central vacuums are built into the home, with the collection unit often placed in the basement, garage or attic. Owners plug the hose into inlets spaced throughout the home and vacuum just as they would with any other vacuum. Multiple attachments and power heads are available.  In some homes, a special kick plate can be installed in areas where crumbs, or dust pile up — such as kitchens — so you can sweep dirt into the opening for it to be sucked into the central collection unit.
If you're the type of person who likes to keep your floor cleaning power ready to go at the flip of a switch, a central vacuum may be the way to go. We spoke with Natalie Fraser, sales manager with Vacumaid, and Sarah Busch, marketing manager for H-P Products, both AHAM members, to get the story on the benefits of central vacuums and what you need to know if you're thinking about making the switch from portable to central floor care.
What's different
Venting: Many central vacuum systems, though not all, are vented to the outside of your home, meaning there's a greater chance the dirt, dust and allergens that you vacuum will be completely removed from your immediate living space. The small particles that might make it past the canister are vented outside.
Volume: With collection bins that hold 7-9 gallons, central vacuums have a larger capacity than many other types of vacuums.
Ready access: Central vacuums include a number of attachments to allow you to quickly vacuum. Instead of retrieving your vacuum from the closet, you can just flip a switch. Like portable vacuums, central vacuums come with a number of attachments, including retractable hoses, dusting brushes, crevice tools and hardwood floor brushes. Standard hoses are 30 feet, with options for longer hoses up to 50 feet to allow you to reach everywhere dust settles.
Your options
There are several types of central vacuums available. Some models may have central bags, which need to be changed periodically, depending on how often you vacuum. There are also bagless models, for which you'll have to empty the canister as needed, and cyclonic filter models. In addition, some central vacuums convert to a wet-dry system, which can save the day if your basement floods or your hot water heater bursts. Central vacuums are sized according to the square footage of the home. Ask a retailer what's best for you.
Installation
It's easiest to install a central vacuum while a home is being built. But they can also be installed in existing homes, provided the walls can be accessed. The process includes placement of the unit and the installation of inlets and piping. The job can usually be done in a day or less.
You probably won't place an inlet in every room, so think about placing them in or near high-traffic areas in the home or places you'll vacuum more often than others, like dining rooms, kitchens or living rooms.