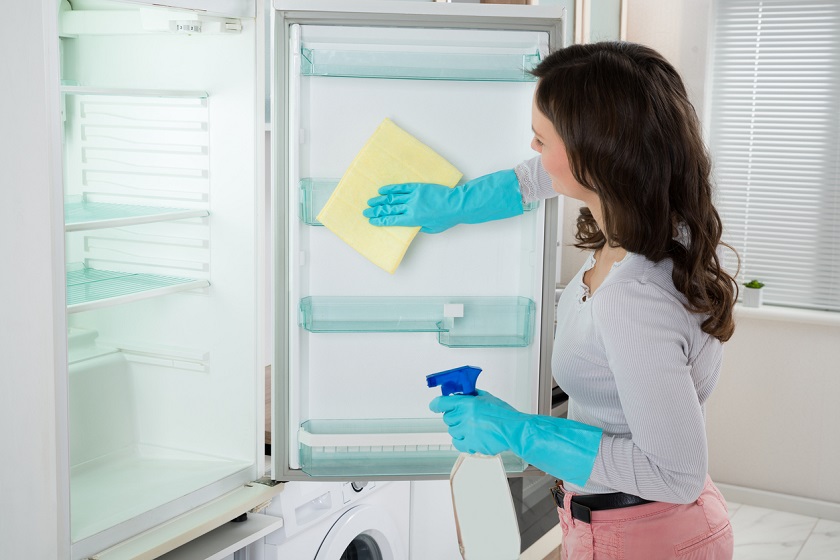 It's tough to imagine tackling the various spring cleaning projects around your home without essential cleaning appliances like vacuums, washers and dryers. In fact, some of your appliances are so essential to keeping your home clean that it's easy to forget that cleaning your appliances should also be part of the annual springtime ritual of scrubbing, polishing and purging. These regular maintenance steps are also essential for keeping your appliances in top shape. Here's a quick checklist of spring cleaning tasks that will keep your home sparkling and your appliances in top shape:
Refrigerator coils: The dust, dirt and debris that builds up on your refrigerator coils can make the appliance use more energy to keep what's inside cool. A coil brush and vacuum will help you with the coil cleaning and removing other dirt that has accumulated behind or under your refrigerator.
Clothes dryer: Your interior venting system, or the material that leads from your dryer to your dryer vent, should be cleaned once a year by a qualified service technician. Blockages can lead to longer drying times. Also, check behind your dryer and remove any trapped lint and debris, and remove lint from in and around the drum.
Oven and range: Spills and built-up residue can hinder your oven's performance and affect the flavor of the foods you cook. Refer to your oven's use and care manual for specific cleaning instructions, but warm soap and water or vinegar and water are unlikely to damage any finish.
Vacuum: Replace bags and filters and check your vacuum's use and care manual for guidance on belt replacement.
Water filter: Replace your refrigerator water filter every six months, or on the schedule recommended by your refrigerator's use and care manual. It's extremely important to purchase replacements only from reputable sources to reduce the chances you'll end up with a counterfeit model.
Indoor air: April showers may bring May flowers, but with those flowers, buds and blossoms come less welcome allergies. The EPA estimates that indoor air may contain double to five times as many pollutants as the air outside. Room air cleaners, vacuums and washing bedding in hot water can help you fight the main indoor allergens: pollen, mold and mildew, animal dander and tobacco smoke.