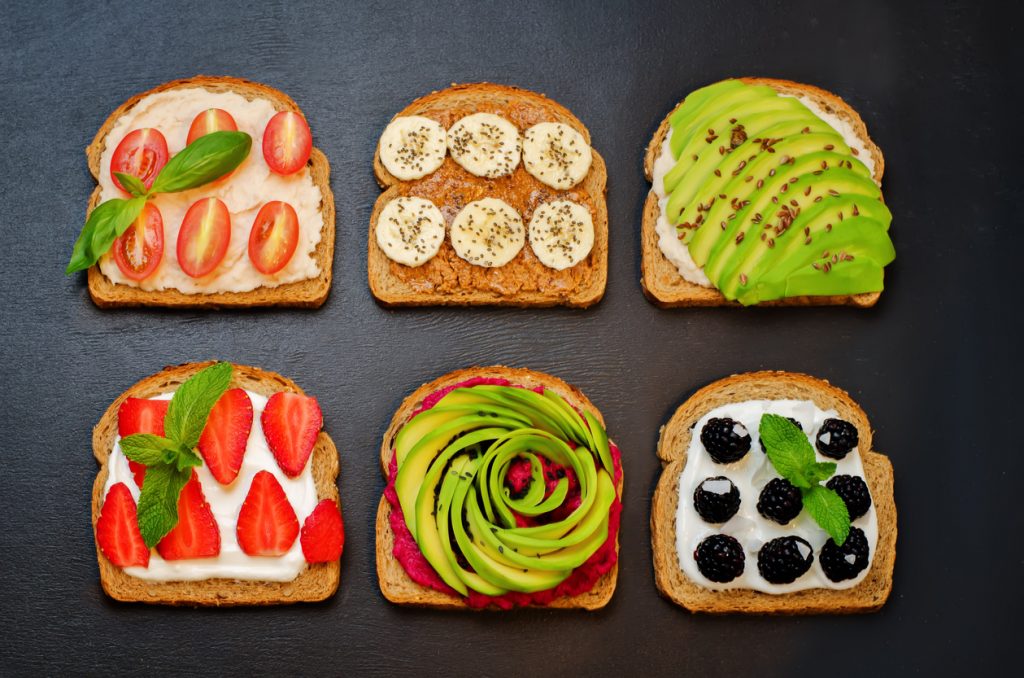 It's time to get serious…about breakfast. Whether you enjoy a leisurely breakfast or take it on the run, the odds are pretty good that your appliances are involved. Over the next few weeks, we'll take a deep dive into the role your appliances play in the most important meal of the day.
Let's start with toast, that reliable, comforting breakfast mainstay. You pop it into the toaster, choose your level of color (which says a lot about you as a person), add a pat of butter or other spread and enjoy. There's nothing wrong with traditional, but if you're looking for more adventurous ways to enjoy your toast, we've collected some recipes that will add some spice (in some cases, literally) to your morning slice.
Healthy peanut butter banana toast with chia seeds: Healthy Glow recommends using sprouted whole grain or gluten-free bread for this recipe, which also incorporates cinnamon. Like many specialty toast recipes, this could be a side or its own meal.
Avocado pesto toast: Avocado toast is a popular item these days. This recipe, from Cookie + Kate, combines pumpkin seeds, avocado, garlic and lemon juice, with the suggested options of eggs and cherry tomatoes.
Fig, ricotta & truffle honey bruschetta: Even humble toast can be exotic. Use sourdough bread for this recipe from heneedsfood. You'll also need ricotta, rosewater, fresh and dried figs, pistachios, almonds, truffle honey and micro watercress. You might have a smaller window to make this recipe—fresh figs are in season for a short time in early summer, then in late summer through fall.
Healthy cinnamon toast: The mention of cinnamon toast has our mouths watering. Genius Kitchen offers this recipe, which brings together banana, flax seeds, brown sugar and cinnamon to top wheat toast. You can put it all together in minutes. They recommend serving it with a glass of rice or soy milk and a fruit bowl.
Simple spinach toast with poached egg: If you like greens in the morning, this recipe by From the Grapevine  might be for you. Add spinach, butter, a poached egg, salt, pepper and butter to your choice of toast.
How you like your toast reveals key aspects of your personality. You can find out the secrets with The Toast Test: A One-question Personality Quiz. Take it now. Trust us, you'll be finished before your toast. This study says the best toast is cooked for exactly 216 seconds, but we're convinced it's a matter of personal preference. The research could not possibly be as rigorous as the data we're collecting through The Toast Test.
How do you like your toast? White or wheat? Butter or jam? Let's get this discussion going!