Whether it is barbecue (cooked indoors or out), fresh-from-the-garden vegetables, or frozen summertime treats, flavors are part of the summer. That first taste of a popsicle or lick of an ice cream cone can trigger nostalgic feelings as we remember our favorite treats from summers past. You might associate what you are eating not just with food or flavor, but also with good feelings, or experiences that went along with what you're eating.
With vacation plans sometimes scrambled by COVID-19, many of us have spent summer around the house. The extra time at home is leading to changes in cooking habits. A survey of 1,000 Americans by the food and beverage communications firm Hunter found that people are becoming more confident and adventurous in their cooking, developing new habits and looking for both health and comfort as they cook at home. More than half (54%) said they are cooking at home more than they were during COVID-19, and 46% say they're baking more.
Survey respondents were split evenly between eating healthy foods (40%) and eating comfort/indulgent foods (40%). If you're a comfort seeker, this post is for you. It's time to indulge in some summer sweetness.
The Frozen
Remember coming in from playing outside in the hot summer sun, and rummaging around in the freezer for a cherry, grape or orange popsicle to help you cool off? (Did you prefer single or double stick?) You never outgrow popsicles, and those single fruit flavors are proven staples of summer. You can easily make your own by freezing your favorite fruit juice. But the popsicle is also a dessert that is ripe for experimentation.
These exotic popsicle recipes, prepared and photographed by AHAM staff member Matt Williams, will add a new twist, and perhaps become a new seasonal flavor craving. By the way, you don't need popsicle molds to try these!
Tahini, Honey Roasted Fig and Banana Popsicles (from Foodal)
To make this Middle East/Mediterranean-inspired popsicle, you'll need your blender and oven as well as your freezer. Time to bring some new flavor to your summer with this popsicle, which combines figs, honey, kosher salt, ripe bananas, tahini and milk or a dairy-free alternative.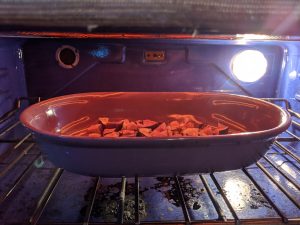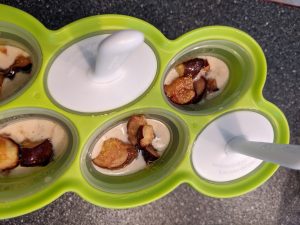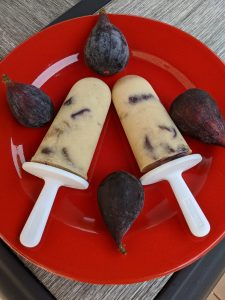 Blackberry, Bourbon and Chevre Popsicles (from Jerry James Stone)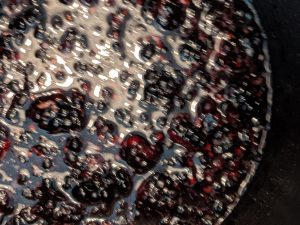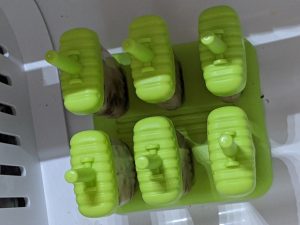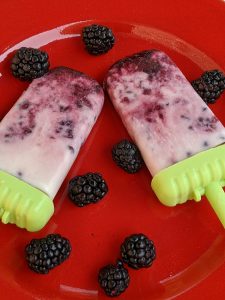 Goat cheese and bourbon in a popsicle? This intriguing frozen treat combines, both, along with milk, thyme, honey, blackberries and brown sugar.
The Decadent
Sous Vide Ultimate Crème Brulee with Flavor Variations (from Anova)

Calorie-laden goodness comes in many forms, not just frozen. While you might not normally associate crème brulee with the dog days of summer, it is a dessert that comes with a healthy dose of comfort, regardless of the time of year. And this recipe from Anova Culinary offers a great opportunity to move your sous vide cooking game beyond steak.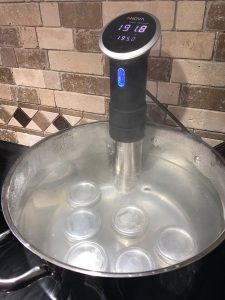 AHAM staff member Meagan Hatch prepared and photographed this recipe, calling it "the perfect sous vide dessert, because you can get your cream to an exact temperature and the custard will set perfectly."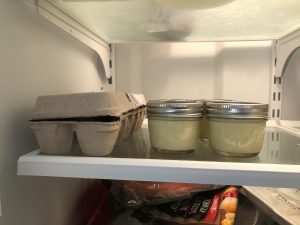 Beyond your sous vide cooker, you'll need heavy whipping cream, egg yolks, granulated sugar or xylitol sugar substitute, ground vanilla or vanilla extract, and your choice of flavors. Anova suggests 1 tsp rose water; 1 tsp orange blossom water; 1 Earl Grey tea bag; 1 Tablespoon citrus zest of your choosing; 1 Tablespoon fresh ginger; 2 Tablespoons instant espresso; 1/4 tsp flavor extract such as almond, peppermint, anise, orange, etc; sprig of fresh basil, thyme, rosemary, mint, tarragon; fresh or dried bay leaves; pinch saffron; teaspoon dried lavender or use your imagination.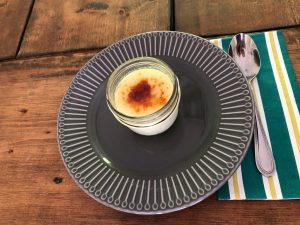 The Traditional
S'mores around the campfire are a summer tradition. Not going camping? No matter—you can still enjoy them in the comfort of your kitchen, and they're simple to make. All you need are some graham crackers, chocolate, marshmallows and your microwave.
Put one cracker into the microwave. Top with chocolate and a marshmallow. Microwave it for 15 seconds at a time until the marshmallow expands. Top with the other cracker.
It really is that simple, and AHAM's Natalie Cheung honored the traditional with this recipe. However, if you are looking for an alternative to the traditional s'more, try swapping the plain chocolate for a peanut butter cup or other kind of candy bar, the graham cracker for a cookie, or adding slices of banana. Or if you're really feeling adventurous, go for the salty caramel bacon s'more or one of these creative twists on a classic from TheKitchn.