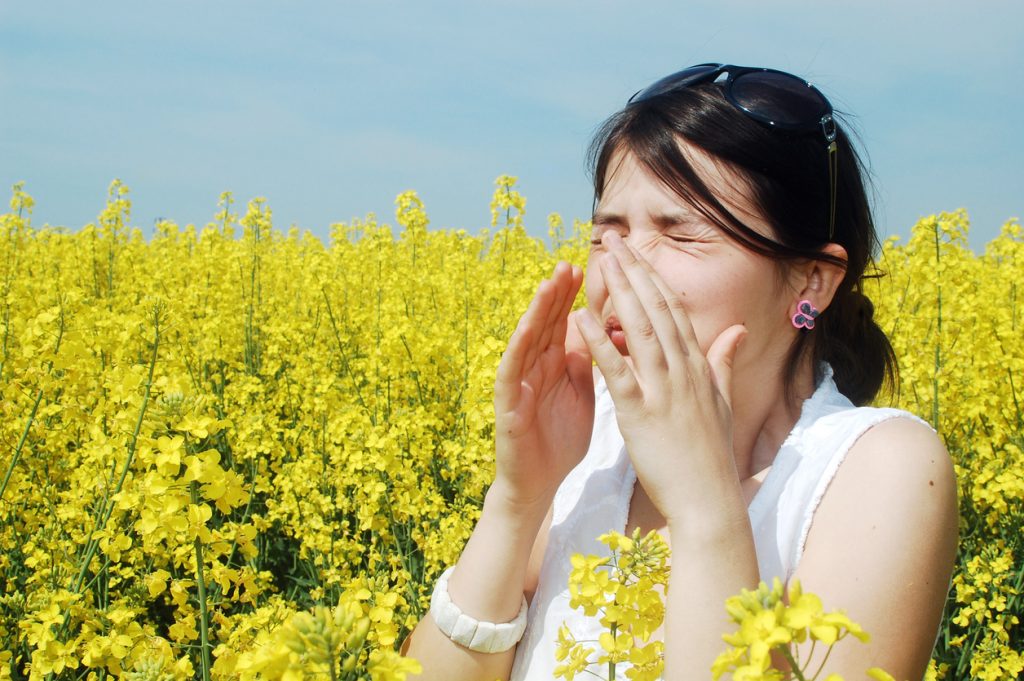 The spring and summer weather is always a welcome change. The allergies that come with the warmer temperatures, not so much. Depending on where you live, you might be dealing with any of a number of types of pollen, road dust or other allergies. The coughing and sniffles will put the brakes on even the most intense case of spring fever.
You might not be able to get rid of allergies completely, but a room air cleaner can help reduce certain allergens from the air in your home. Room air cleaners certified through AHAM's certification program will display a label listing the room air cleaner's efficiency in reducing three common household particulates from the air: tobacco smoke, dust and pollen. The numbers displayed on the label are known as the Clean Air Delivery Rate (CADR). The higher the CADR rate for each of the three particulates, the faster the air cleaner filters the air.
How it works: AHAM certified room air cleaners are tested in independent labs and exposed to specific quantities of smoke (the smallest particulate), Arizona road dust (which has fine particles that will eventually settle) and paper mulberry pollen (chosen for its similarity in size to common allergy-triggering pollens).  Before the air cleaner is activated, the amount of contaminants in the room is measured.   The air cleaners are then run for a specific period, and the amount of particles that have been removed from the air are measured. Testers take into account the amount that is likely to have settled on the floor of the walls of the room (known as the "natural rate of decay").
Based on the results, testers are able to determine how effective the room air cleaner will be in cleaning a room of a certain size.
What it means for you: Before you shop, know the size of the room or rooms where the room air cleaner will primarily be used. Shop carefully for one that's appropriate for that room size.  We recommend following the "two-thirds" rule when it comes to the first rating: Choose a unit with a tobacco smoke CADR at least 2/3 your room's area."
Like some vacuums, many air cleaners use HEPA filters to remove allergens from the air. It's important to change the air cleaner's filter regularly. The air cleaner's use and care manual will recommend how often the filter needs to be changed, but it also may depend on the air quality where you live. A dusty environment may require you to change the filter more frequently. However, the filter may last longer if the room air cleaner is being operated in an area relatively free of smoke and other pollutants.
The room air cleaner isn't the only appliance that can help you kick allergies this spring. Vacuum cleaners with HEPA filters, air conditioners, dehumidifiers and washing machines can be valuable allies as well.