Your summer party guests will thank you for the tasty food, your hospitality and the great memories you have given them. They might not thank you for being meticulous about food safety, but that doesn't mean it isn't important. Safety is a real concern with summer cooking, especially if you are doing your cooking, eating or serving outdoors. Cases of food poisoning, which affects about 48 million people in the U.S. each year, tend to peak in the summer.
Just like any holiday or get together, much of your cooking success during a July 4th or summer celebration is determined by how well you plan. Food safety should be part of that planning.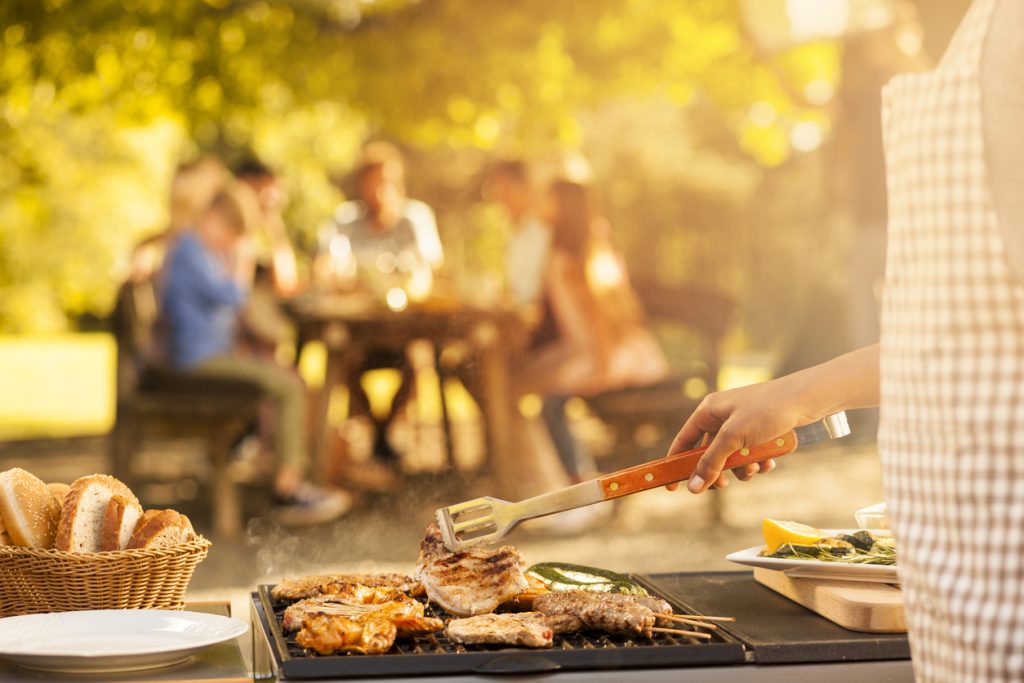 Food safety starts with your refrigerator and freezer. You can start by making sure they are in good working order. Freezers, particularly in hot, humid weather, can be prone to frost buildup, which can be a drag on performance. Fortunately, it is easy to prevent. Your refrigerator may have to work a bit harder to keep food cool in the summer, so make it as efficient as possible by keeping the coils free of dirt and dust and properly arranging the food inside. Keep your refrigerator between 37 and 40 degrees.
The temperature of foods is important from storing to cooking to serving. A digital thermometer is a valuable tool to ensure you are cooking foods thoroughly, regardless of whether you're cooking with an indoor grill, cooktop, oven or outdoor grill.
The U.S. Food Safety Inspection Service (FSIS) suggests these safe cooking temperatures for popular summertime foods:
Ground meat: 160 degrees for beef, pork, veal and lamb, 165 for turkey and chicken.
Fresh beef, veal and lamb: 145 degrees. Allow to rest three minutes before serving.
Fish: 145 degrees or until flesh is opaque and separates easily with a fork.
Shrimp, lobster, crab: Cook until flesh is pearly and opaque
Clams, oysters, mussels: Cook until shells open
Both hot and cold foods can quickly creep into what the FSIS calls "the danger zone," (between 40 and 140 degrees Fahrenheit), when bacteria are most likely to grow. Keep hot foods above 140 until they're ready to serve, and keep cold foods refrigerated until they're ready to serve. Serve cold dishes on ice when possible. Don't leave foods out for more than two hours. Are you serving food outside in hot weather? Cut that time to one hour, the Centers for Disease Control and Prevention recommends.
If you're doing your summer party potluck style, keep track of who is bringing what so you can plan for safe storage and serving. Make sure there is enough space in your refrigerator so you can put the dishes in there when your guests arrive if you aren't planning to cook or serve the dishes they bring immediately. Are you out of space? Keep a cooler of ice on hand with a digital thermometer to monitor the temperature. Store your drinks in a separate cooler to avoid opening it frequently and raising the temperature.
Don't reuse the dishes you used to transport raw food outside to the grill. Put them in the dishwasher as soon as possible to avoid reusing them accidentally.
Whether you are cooking indoors or outdoors, paying careful attention to food safety while planning and celebrating will help you worry less and focus more on what's important: giving your guests great summer memories.