During a redesign, your appliances, cabinetry and counter space work together to create a balance between function and style. Choices like the size of your range and other appliances can directly affect cabinet space, and choosing more storage or counter space could mean you'll have to make concessions elsewhere.
Kitchen design is a personal process, and while there are plenty of trends to go around, each design and redesign is unique and shaped by homeowners' preferences, personality and desires. We spoke with two designers who have a combined 50 years of kitchen design experience between them. Both agreed that kitchens are built around the appliances, where any design project should start.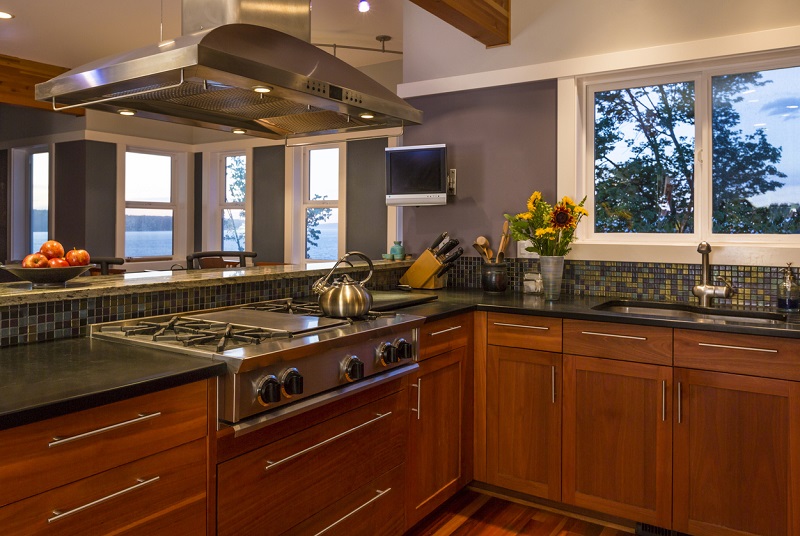 Paula Kennedy, Timeless Kitchen Design, Seattle
For designer Paula Kennedy, the kitchen redesign process starts with a discussion on appliances. Many of her clients are one step ahead and have already begun researching their options, but she encourages them to take their time. "I tell them to go to an appliance dealer I trust and respect, and I make sure they don't just walk in on a Sunday when everyone else is in there," Kennedy says. "Take some time off from work and do it right." She'll sometimes join her clients on a visit to the retailer or give the dealer a heads up that they'll be coming in. "I'll specify some things to help them avoid mistakes," she says. If they want a built-in refrigerator, for example, she'll make sure they're looking at the right models. "Saying 'built-in' to one manufacturer is different than to another," she says. "There's built-in, there's flush-door, there's framed-door, there's fully integrated. They don't all use the same language."
Your choice of appliance, particularly the size, directly impacts the cabinet design. "It's one of the most critical points," Kennedy says. Cabinets take time to build, and they need to be ordered early in the process. A late change can affect how the cabinets and appliances fit. Be comfortable with your decisions, because even a quarter-inch difference in the size of an appliance can have major implications on the cabinetry. Does your dream kitchen design include appliances enclosed in custom cabinets? You'll need to decide in advance, as panels must be an exact fit.
"We often start with the cooking range," Kennedy says. "Do you want a range vs. a cooktop? How many ovens do you want? More cooking means less storage, and everyone is just screaming for more storage. It's a tradeoff. Clients come to me with a list of appliances. We have to prioritize their needs. You aim for function plus storage."
For portable kitchen appliances, it's a matter of balancing countertop space for their use and kitchen storage. "People love their small kitchen appliances, but storage for those is a nightmare. When I walk into a house and see them all on the countertop, I have the challenge to properly design space for those countertop appliances so it's not an eyesore, it's not cluttered, it's functional and not taking up counter space." Talk to your designer about storage options that make it easy to access the appliances you use regularly and store those you use less often in a way that makes sense.
Your choice of appliance finishes should fit within your overall color scheme. Stainless steel is popular, but it may not be a good match for you. "Finish is a huge factor," Kennedy says. "It drives what color we're choosing for the cabinets. It has to be a color you love."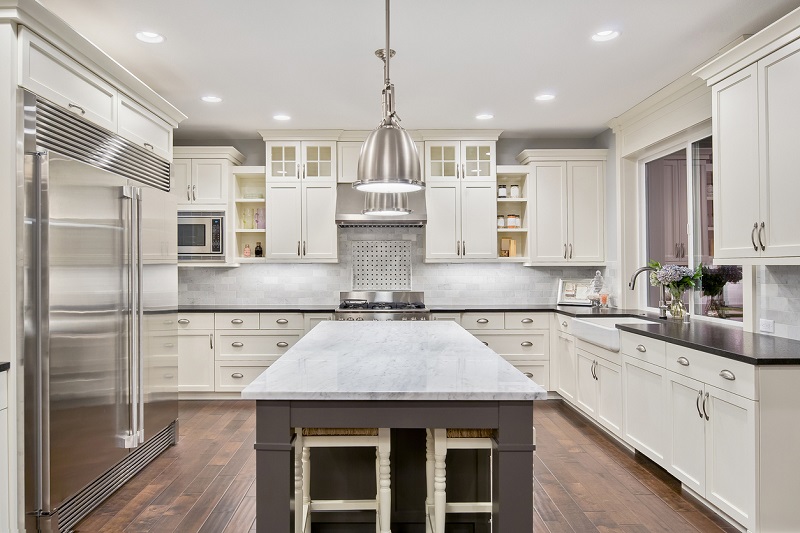 Toni Sabatino, Toni Sabatino Style, New York
Toni Sabatino of Toni Sabatino Style calls her approach to kitchen design "appliance-driven."
"The style of the appliance, along with the architecture of the home and ventilation are really important." Your lifestyle should determine what you need, Sabatino says. Some factors to consider are cooking habits, diet and family size.
"A family that goes to Costco and Price Club and buys 130 boxes of pasta will need more pantry space than somebody who buys fresh food," Sabatino said. "Somebody who keeps a kosher kitchen may have two sets of dishes." Do you do enough entertaining to warrant including a second dishwasher? Put your priorities in order and allow them to guide your decisions.
When choosing cabinetry, Sabatino encourages clients to take style cues from their home's architecture. "If you want an old house, classic look, inset white shaker cabinets are popular," she says. "That will pair with just about any interior because it's simple and has a built-in furniture look. It will pair with just about any appliance style—stainless or wooden ventilation covers. That's a timeless look."
Even though they aren't built-in, you'll have to think about your portable appliances during your design as well, both those you use frequently and those you don't. If you use many small appliances on a regular basis, think about whether an appliance pantry might make it easier to store and get to what you need. Sabatino asks clients about their portable appliances during the planning process. "Do they have a yogurt maker that's in the basement because they don't have space for it?"
Also think about what you're giving up when planning how to incorporate portable appliances. If you drink a lot of coffee, you might want to reserve some space on the countertop for your coffee maker. But that also means you'll have less counter space. Designing cabinet space especially for portables means you're limiting what can be put in that space, Sabatino says.
Do your homework, understand your options and apply them to your lifestyle. Plan carefully and know what you want before you begin, Sabatino says. "Changing your mind can throw off everything."