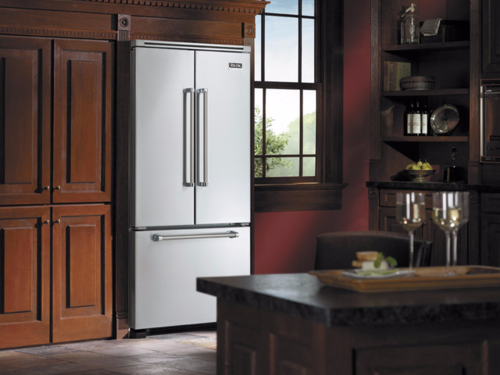 While connectivity seems poised to become a widespread feature in home appliances, consumers are still looking for convenience and style first when it comes to their kitchens. And top-load washers are making a major comeback. Here's a look at the trends we're seeing in major appliance shipments:
Induction cooking goes mainstream: Since 2010, the percentage of surface units shipped that include at least one induction unit has doubled. Five years ago, only 8% of electric surface cooking units shipped included at least one induction element. By last year, the number had grown to 16% of units shipped. This is one example of a commercial kitchen trend that has made its way into homes as well.
More doors, please: Consumers are looking for more refrigerator and freezer space. AHAM has seen a steady increase in bottom-mount refrigerators with four or more doors since 2011, the year we began tracking those shipments. Last year, 17% of refrigerators shipped in the third quarter had four or more doors, up from 11% four years earlier. Bottom-mount refrigerators with two doors made up just 13% of shipments in 2015, down from 35% in 2008.
Back on top: After several years of lower shipment numbers, top-load washers are seeing a resurgence in popularity. They accounted for 76% of units shipped last year, up from 62% in 2009, according to AHAM data. But it's different this time around, as a lot of the growth is due to a growing preference for top-load washers without agitators. They made up about 48% of top-loading units shipped in 2015, compared to 27% in 2011. This is a prime example of innovation, as this product has grown more efficient, and offers the consumer multiple configurations and options.
It's a "steel": We've seen a steady increase in the number of dishwashers and side-by-side refrigerators with a stainless steel finish. Side-by-side refrigerators with a stainless steel finish made up 60% of units shipped at the end of the third quarter in 2015, up from 29% in 2006. More than half of dishwashers—56%—shipped last year had a stainless steel finish, a trend that has been on a steady upward climb since 2007.
What styles and features are you looking for in your next major appliances? Leave a comment below.