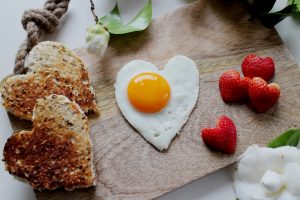 If you're a romantic type who lives for chocolates, roses, candy hearts and everything that goes along with Valentine's Day, we've got you covered! If the way to your Valentine's heart is through their stomach, your appliances can help you create the perfect romantic breakfast.
Whether you opt for a sit-down meal or breakfast and bed, hearts are a must. It's easy to make hearts the center of the meal, no matter what is on the menu. We've collected recipes for heart-shaped breakfast favorites from around the web (including some low carb and keto options if your Valentine is on a health kick) so you can make a breakfast that sets hearts aflutter.
French toast: With a lengthy history dating to Rome in the fifth century B.C., this comforting breakfast staple has stood the test of time. Since Valentine's Day is a special occasion, we're going to spice it up with this recipe from Veggie Desserts for cinnamon french toast hearts. You'll need your range, your choice of bread, milk, eggs, vanilla extract, cinnamon and some butter for cooking. Consider drizzling the finished with chocolate sauce.
Bacon and eggs: Is bacon your sweetheart's second love? Valentine's Day is the perfect time to indulge. All you need to make this heart-shaped bacon-and-egg combo from Clean Food Crush is four slices of thin-sliced bacon, two large eggs, olive or avocado oil, and salt and pepper. You'll cook the bacon in your oven instead of the pan.
Omelets: Put two large eggs, shredded cheddar, sliced mushrooms, diced onion and one cup of love into this heart-shaped omelet from Feels Like Home. Pour the mix into a large metal heart-shaped cookie cutter or pancake mold to give it its Valentine's Day flair.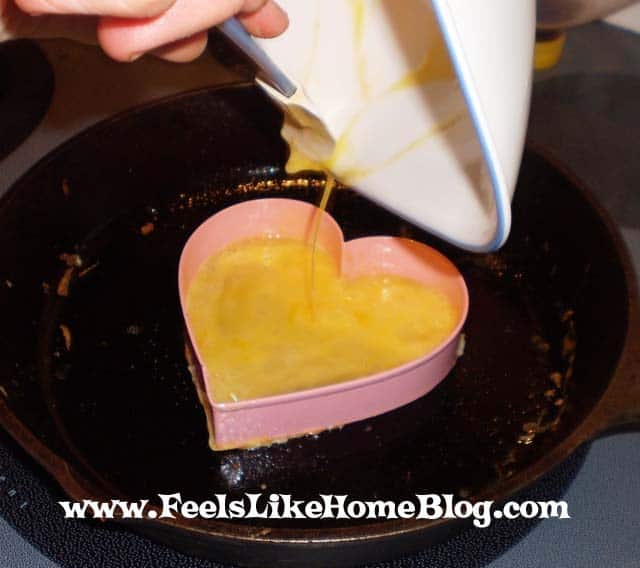 Waffles: Are waffles the ultimate breakfast comfort food? You can put your waffle iron to work on any number of variations when the craving strikes. We suggest Norwegian waffles for Valentine's Day if you have a waffle maker designed for the task. Try this recipe from The Stay-at-Home Chef, which is also a winner for Galentine's Day.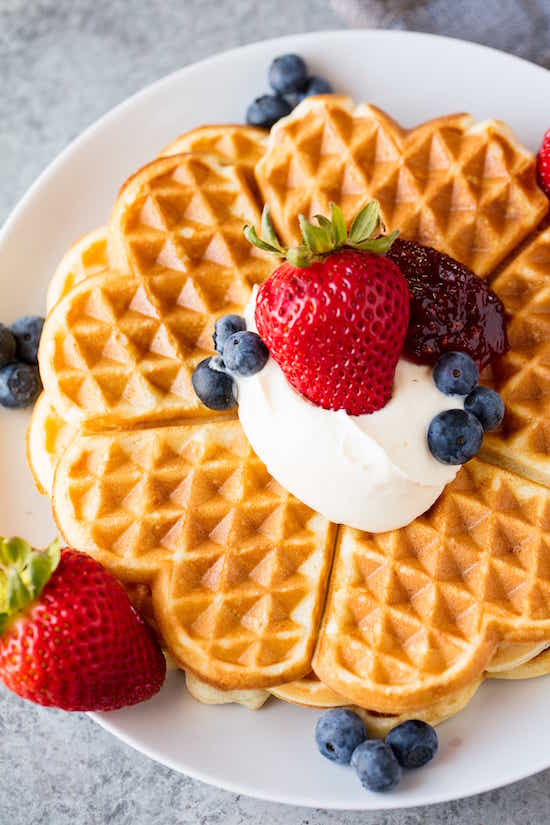 Pancakes: You could use a mold or cookie-cutter to make heart-shaped pancakes, but you can also draw the design yourself. This technique from One Creative Mommy uses an empty squeeze bottle to draw the heart outline, and another to fill in the center. Once it solidifies, fill in the center with batter from the other bottle. Add fruit, chocolate or your favorite toppings.
And that's just breakfast! There are many options for heart-shaped lunch, dinner or dessert if you'd rather sleep in.