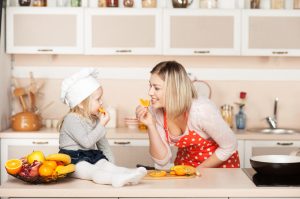 Mother's Day is the biggest day of the year for portable appliance sales, and with good reason. Millions of people are looking to show their mothers how much they love and appreciate them with a gift that will give your mom a few minutes of escape, provide some comfort and relaxation, or even take over a chore entirely. Appliances can provide all of those. Here are a few tips from AHAM to help you make this year's Mother's Day gift a memorable one:
Get Mom what she wants: Mother's Day is all about mom! Does your mom have her eye on a particular appliance? Surprises are nice, but ask enough questions to make sure you're buying the color, style and model she wants. Odds are she'll appreciate that more than a surprise. A recipient not liking or wanting a gift is one of the top reasons appliances are returned.
Get the right fit: Appliances should blend in to your home. The appliance's color, style and size should fit in with your current home layout and décor. Do you have plans to remodel soon? Decide whether the appliance you're buying fits in with your plans.
Put some time back on her hands: Does your mother hate to vacuum? Go high-tech with a robotic vacuum. Let her get a few more minutes of sleep with a smart coffee maker. Take a look at manufacturers' emerging lines of connected appliances to see what aspects of the household chores you can automate.
Ask for a demonstration:  Will your gift meet mom's expectations? One way to find out is to ask for an in-store demonstration. This is common, and many dealers will have a model on-hand for the occasion.
Do your homework: Learn about the appliance before you buy it. Take the time to read through the manufacturer's website and take a look at the instruction manuals of the models you're considering to learn what features and functions they offer. Compare online reviews of the products.
Remember, it's about creating memories, not chores. The right appliance can help your family build memories on Mother's Day and for years to come.