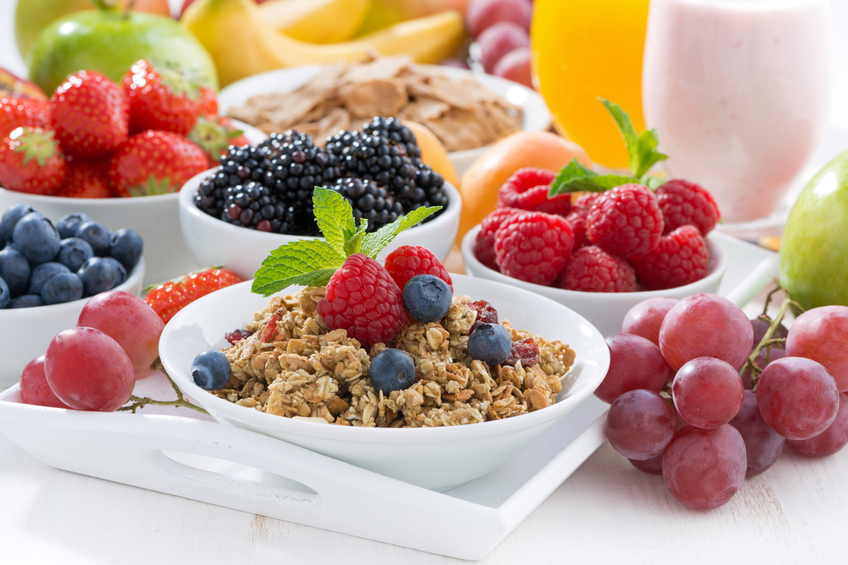 From your oven and ranges, to your refrigerator and freezer, to your blender, your appliances, when used properly, can be one of your best tools in your efforts to eat healthier. Much of healthy eating comes down to planning and preparation, says Tamara Melton, MS, RDN, LD, founder of LaCarte Wellness, a corporate wellness consultation firm in Atlanta. Melton is not only a registered and licensed dietitian, she's also a busy working mom who loves to cook and regularly puts the meal prep tips she offers her clients into action for her family.
"You don't have to have the fanciest appliances, but having high-quality appliances that you know how to use can aid someone who is trying to eat healthier," Melton said. "They help store your food and cook it well. It's really important."
While your appliances can't do all of the work for you, they'll make your path to a healthy lifestyle much easier. You'll have to put in the prep time, though, so Melton recommends carving some time out of your week to prepare the foods you'll eat. Melton offered her advice on how to take advantage of your kitchen appliances:
Refrigerator: If you organize your food for easy access, you'll be less tempted to grab your phone and order takeout. Put your food in easy-to-access containers so the ingredients are easy to grab when you're making the next meal. Slice up vegetables and fruit and store them in sandwich bags for snacks. Keep snacks for the kids within their reach on the lower shelves of the refrigerator. Want to save time in the morning? Boil eggs in advance and store them in your refrigerator until you're ready to eat.
Freezer: Melton bakes muffins and quick bread and stores them in the freezer, defrosting them in the microwave for 15-30 seconds for an on-the-go breakfast. She'll also freeze extra portions of spaghetti, chili and other dishes to take for lunch or serve as leftovers.
Rice cooker: The rice cooker gets a lot of use in Melton's home and is a cornerstone of her cooking. "I cook most of our grains in there," she said. She regularly takes advantage of the rice cooker's convenience to prepare grains like couscous, quinoa, bulgur and farro. "I'll put rice in with chicken broth, coconut milk, cilantro. I've made quinoa that I'll take out and make into a Greek quinoa salad."
Oven and range: "I like to make a lot of one-pot dishes," Melton said. "We do a lot of roasted veggies." The range and oven are used to prepare healthy foods for that night and later in the week. "I can walk away from it, and prepare some for the rest of the week." Pay attention to your cookware and invest in quality saucepans, sauté pans, roasting dishes and dutch ovens, Melton recommends.
Microwave: The microwave oven can be the best friend in the kitchen for busy parents. Melton has a large microwave that she uses to quickly steam vegetables and defrost proteins. "We have steamed veggies as a snack," she said. "Now that school's back in, I steam veggies three times a week. The microwave is really important."
Blender: The blender is an essential tool for making healthy smoothies and juices that can get the kids to eat their fruits and vegetables without them even knowing. Try one of her favorites: ½ a cup to a cup of cottage cheese, a cup of frozen berries, a cup of orange juice and a bit of honey. Add a hard- boiled egg (from the refrigerator), a muffin or quick bread (from the freezer, defrosted in the microwave) and coffee, and you have a convenient, healthy breakfast.
Toaster oven: Take advantage of your toaster oven to reheat leftovers with a smaller appliance and cut down on food waste, Melton recommends. It's may be a more efficient option than your oven for reheating smaller portions.
How you arrange your appliances can also affect how willing you are to cook a healthy meal, Melton said. She recommends keeping the appliances you use regularly within easy reach. Make sure you reserve enough prep space as well.