Is it time to remodel your kitchen? If you are ready to make that significant investment of both time and money, you should think about the project as more than just choosing and installing new countertops, cabinets and appliances. You are not just remodeling. You are reshaping your kitchen into a space that reflects and is equipped for the way you cook, clean and interact with family and friends.
If you look at it from that perspective, envisioning the kitchen you need to accommodate your cooking, cleaning and social habits may seem challenging. An interior designer can help you sort through all of these questions, present you with options, introduce you to new options and trends, and guide you through the remodeling process.
We recently spoke with two designers — Molly Switzer of Molly N. Switzer Designs, LLC,  and Richard Landon of Richard Landon Design — for their take on the changing kitchen design, how you can make the best choices during the design process, and how you can get the most out of the relationship when you're working with a designer.
Do your research
The appliances you have your heart set on in the beginning of the remodeling process may not be the best choice for your kitchen or lifestyle. It's time to roll up your sleeves and do your homework. That could mean checking out what your family and friends have done, watching appliance demonstrations by retailers or manufacturers, or watching online videos. "A lot of consumers are doing research," Switzer says. "They're paying attention to their friends and family who are doing remodels. You can get a lot of feedback from them." Switzer educates her clients on the options at the beginning of the process, but says it's more valuable to visit a showroom and try the appliances. "That's where everything gets solidified," she says.
Research also includes really thinking about how you use the kitchen. Landon has observed a phenomenon he refers to it as 'A-cubed syndrome,' which means his clients have adapted, adjusted and accommodated certain aspects of their kitchen for so long, that they have accepted those things as normal. What you are used to may not be what is best for you, and it's important to be aware of options, he says.
"You want to point them ahead, counter the A-cubed syndrome, and feed them YouTube videos about these on-point appliances," he says. "I would say a good half of my clients are now switching to the 24-inch wide induction cooktop. My neighbor decided, after watching a demonstration, to go induction." He encourages clients who are not familiar with steam cooking to go online and watch demonstration videos of steam ovens in action. "Every time they do that, they come to me and say they're going to do steam. Virtually 100% of my clients are using steam."
You should also consider how you clean your appliances. "When you have a gas cooktop, you understand that there are elements you have to clean. Some companies have come up with the technology to make the elements dishwasher safe, but most make you hand-wash those pieces. Do you want to take the time to make sure it's clean or do you want to put it in the dishwasher?" Also consider whether you prefer a self-cleaning oven over one you have to clean manually, Switzer says.
Don't forget to have a plan for your cleaning appliances, like your vacuum. Switzer says that central vacuums are becoming easier to install during a remodel. "It's one of those things that, as a designer, you should bring up, especially if you see clients that have multiple stories or who don't have a good place to store their vacuum."
Space it out
During a redesign, both available space and how that space is used will play into your choice of appliances, as well as where they are installed.
For instance, is your kitchen just a place to cook, or does it double as a meeting place? For many of Landon's clients, the kitchen is the new "living room" where everyone gathers. If the kitchen is your social space, design it to accommodate a gathering. "When people come to visit, they hang out in the kitchen with you if it's possible," Landon says. "Put in an island, because that is the new dining room table. Increasingly, I'm doing kitchens where you can sit 6-8 people around the island. They don't have a dining room table at all."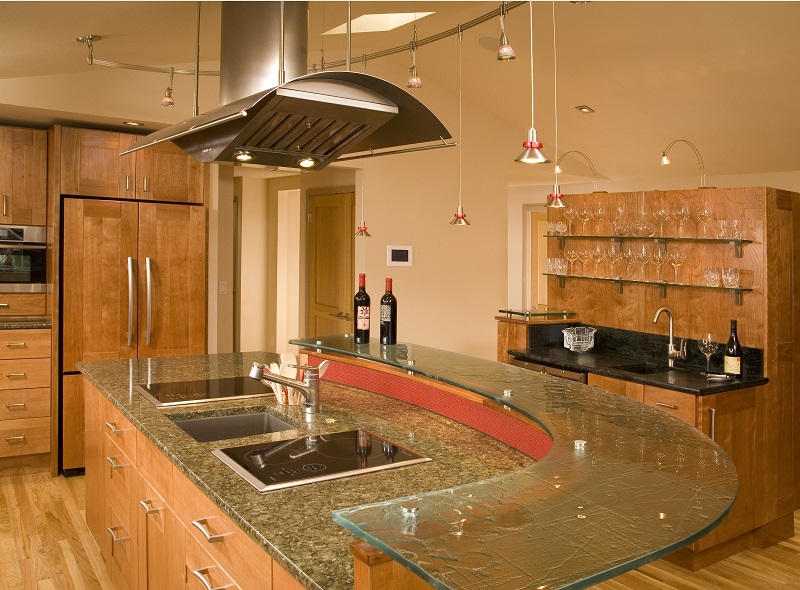 Socializing shouldn't stop when the cooking starts, but historically, kitchens have often been designed with the range and other cooking appliances up against a wall, meaning the cook has his or her back to the others in the kitchen. Moving the cooktop to the island will allow cooks to socialize while they sauté. This is another example of moving away from the traditional, Landon says.
"A lot of it does come down to how they use their space and envision their space," Switzer says. "As a designer, I ask them questions about how they use their kitchen and what appliances they use. How many burners do they use at a time? Are their two people cooking? Should we talk about enlarging the space?"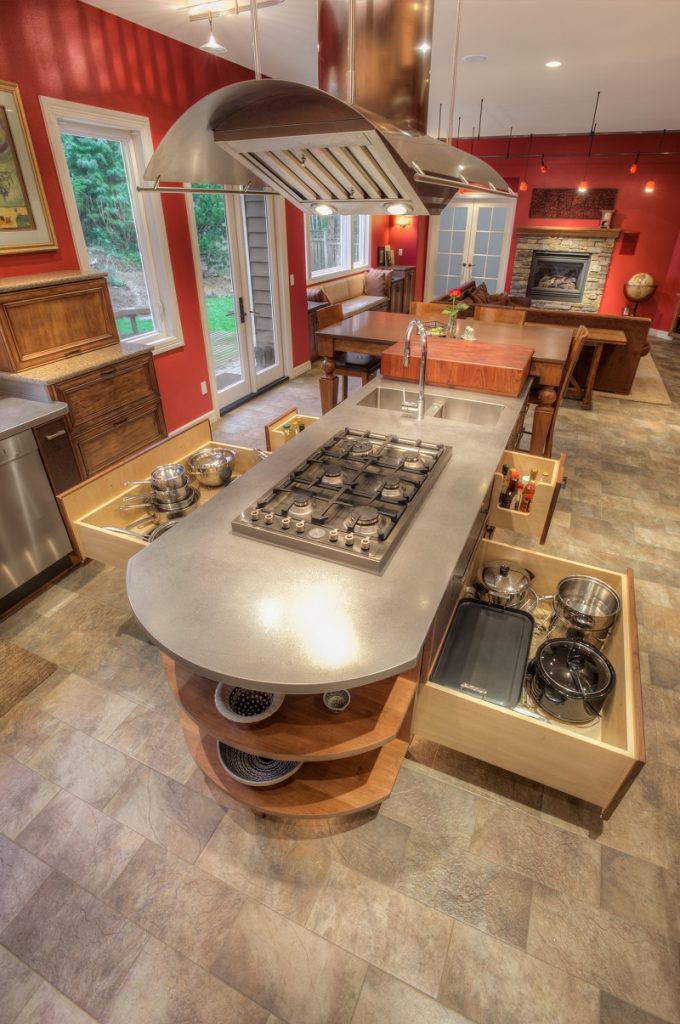 How you use appliances matters
How you use appliances, not just what the appliances do, should also factor into your decisions during the remodeling process. Kitchen designs aren't limited to a single range, refrigerator and dishwasher, and appliances are being incorporated around more specific uses of the space. "As you get into larger kitchen spaces, if you entertain a lot, having two dishwashers can be awesome," Switzer says. "People who like to make cocktails might have a beverage center—all of their coffee, their bourbons, cocktail mixes, wine. I try to put an 18-inch dishwasher in that area."
Like beverage stations, zoned food storage is also catching on. "I'm seeing more and more people who have no 'big box' refrigerator," Landon says. "Everything is zoned refrigeration. Consider the impact of distributed refrigeration, plus freezer units. The ability to distribute refrigeration and configure it to suit your lifestyle is often what consumers aren't considering."
Don't forget to discuss incorporating your portable appliances into your remodel. "We make sure there's a home for them," Switzer says. "If you have to use your stand mixer and have a small space, there are cabinet lifters — a base cabinet with a hydraulic spring action piece. There are coffee centers where you can just hide [your coffeemaker] away."
The portables you use regularly are one of the factors you should consider when determining your counter depth, Landon says. "As houses shrink, counter space is becoming a huge deal," he says.
Kitchens are changing
Landon sees changes in the works for kitchens, driven by technology and a desire for personalized food. He encourages clients to think about the future when planning their remodel with a designer.
"I want people to realize that the world is rapidly changing in response to technology," Landon says. "It has very much affected the way we approach food." He noted that for the first time, teenagers report spending more on food than they do on clothing. "In parts of the country where there is a higher density and cost of square footage, this is going to drive you into a different way of thinking about a kitchen." Changes in eating habits, like the rise of rapid ordering and customized meals, can drive the decisions you make about your appliances. Connected features that seem novel now, like refrigerators that order food automatically and cooking appliances that guide you through the cooking process could soon become normal parts of the kitchen, he says.
"All the ways we think about kitchens were set by 'Leave it to Beaver,'" Landon says. "How you use the kitchen and the kind of appliance structure you need are radically changing." 
Before you start, plan
If you are going to work with a designer, involve them early in the process. "You should have the designer involved before the process begins, because if the process is started, we're trying to play catch-up the whole time," Switzer says. "All the planning should happen before the redesign starts. It's a big investment, and we need to make educated decisions about the process."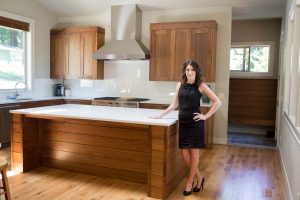 So, if you are planning a kitchen redesign, don't be constrained by your current concept of a kitchen. Look beyond your decisions on the physical features and work with your designer to create a space that fits your lifestyle now and into the future, as food, cooking and appliances continue to evolve.