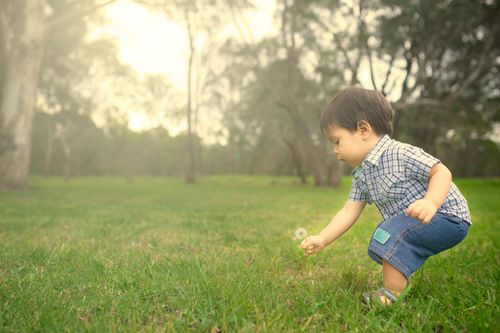 If your child is one of the millions that suffer from allergies in the U.S., you know that it can be hard to control their symptoms.  Reducing contact with airborne allergens like dust and pollen can help prevent the onset of symptoms in children.
Here are a few steps you can take around the house that may help your child breathe easier:
Keep windows closed in the car and at home and limit outdoor activities, especially when the pollen count is high.
Give them a bath or shower before bed to help remove the allergens that may have collected on them or their clothes throughout the day.
Vacuum the carpet and floors throughout the home on a regular basis and consider using a vacuum with a HEPA filter.
Dust mites tend to live on the floor, bedding and furniture, so you should wash your child's bedding frequently in hot water.  You can also use dust mite allergen covers on bedding.  It is also helpful to minimize the amount of extra pillows and stuffed animals that are kept on the bed, since they also collect dust mites.
Do not hang laundry outside to dry where it may collect pollen and other allergens.  Use a dryer or hang the clothes inside instead.
Use a portable room air cleaner in your child's bedroom to filter airborne particles and help them breathe—and sleep—easier.  A portable room air cleaner that's received a Clean Air Delivery Rate seal may reduce the level of airborne pollutants.
Search for AHAM Verifide air cleaners in the online directory found on www.AHAMVerifide.org where you can compare models. Search by room size to find the models that are most appropriate for your child's bedroom.  Look at the CADR ratings for tobacco smoke, dust and pollen and find the models that have the highest ratings since they will clean your room the fastest.  You can then weigh the importance of product features, such as design and wifi connectivity, to find an air cleaner that fits your needs.