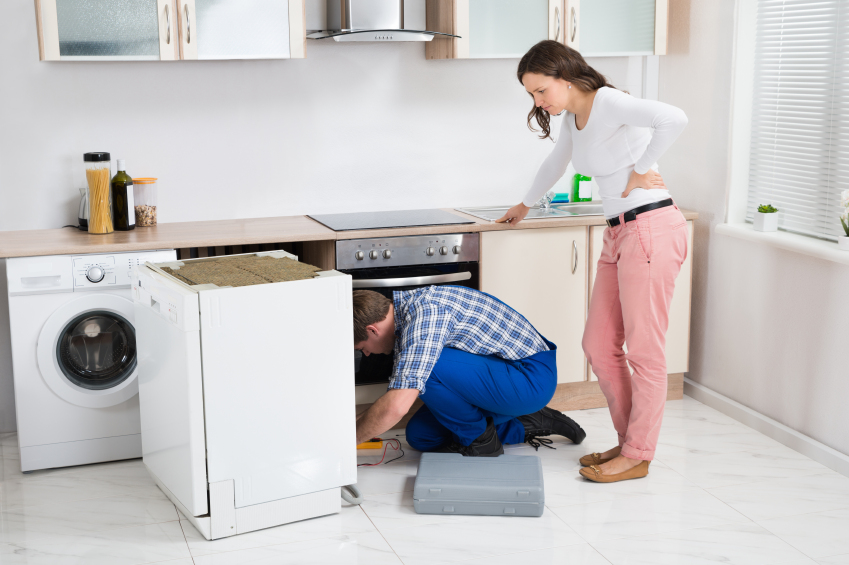 Appliances play a major role in your life, and it can be stressful when they break down. But when they do, you want a quick, inexpensive repair. That may not always be possible, depending on the nature of the issue and service required to address it. But how you initially respond can reduce the chance that you'll be surprised by a hefty repair bill.
First, it helps to understand how your bill is calculated. Time spent on the repair is not the only factor. There are a number of costs that go into hiring a repair technician, including:
Tools and testing equipment
Parts
Vehicle maintenance, gas and insurance
Training
Clerical staff
Some of the bill you'll receive following a repair visit has already been determined before the technician arrives at your home. That might include a trip charge or diagnostic charge, which many technicians charge to travel to your home to investigate the issue. Once the technician arrives, many companies bill for time in 15-minute intervals.
Before you call, check to see if the issue you're having with your appliance can be resolved without a technician's visit. Make sure you check power sources, plugs and fuses before making a service appointment.
If you still need help, check to see if your appliance is still under warranty. If it is, some or all of the costs of repair may be covered, depending on the nature of the problem. However, you'll need to choose an authorized service technician—a service branch owned by the manufacturer or an independent business recognized by the manufacturer to do in-warranty service on the product. Working with a repair technician who is not authorized could cost you in the form of a voided warranty and a much larger bill for parts and service.
It's a good idea to select an authorized service technician even if your appliance is no longer under warranty. They are most likely to be familiar with your appliance and will likely have access to the tools and parts necessary to make the repair.
How to find a technician: Check the appliance's use and care manual or call the manufacturer's customer service line for a list of authorized technicians. Many manufacturers also include lists of authorized service technicians on their websites.
When you call, have the following information ready:
Any receipts from previous repairs. These can serve as proof of excessive service or related problems and may help in obtaining manufacturer assistance should problems occur after the warranty expires.
Appliance model number
Appliance serial number
Purchase date
After the visit: Keep your receipt and stick to the technician's instructions on any preventive measures to reduce the chance that the problem will happen again.