They whip up healthy shakes and smoothies and decadent milkshakes, crush ice and puree fruit. Blenders are equally handy at every meal and if you're craving a snack. They are among the most versatile of kitchen appliances.
If you have a kitchen, chances are you have a blender. More than 90% of households report owning at least one personal or full-size blender, according to new AHAM research. People are using them more frequently, too, with full-size blenders being used an average of 6.3 times per month, up from 4.4 times per month in 2009. Personal blenders are used an average of 8.7 times a month.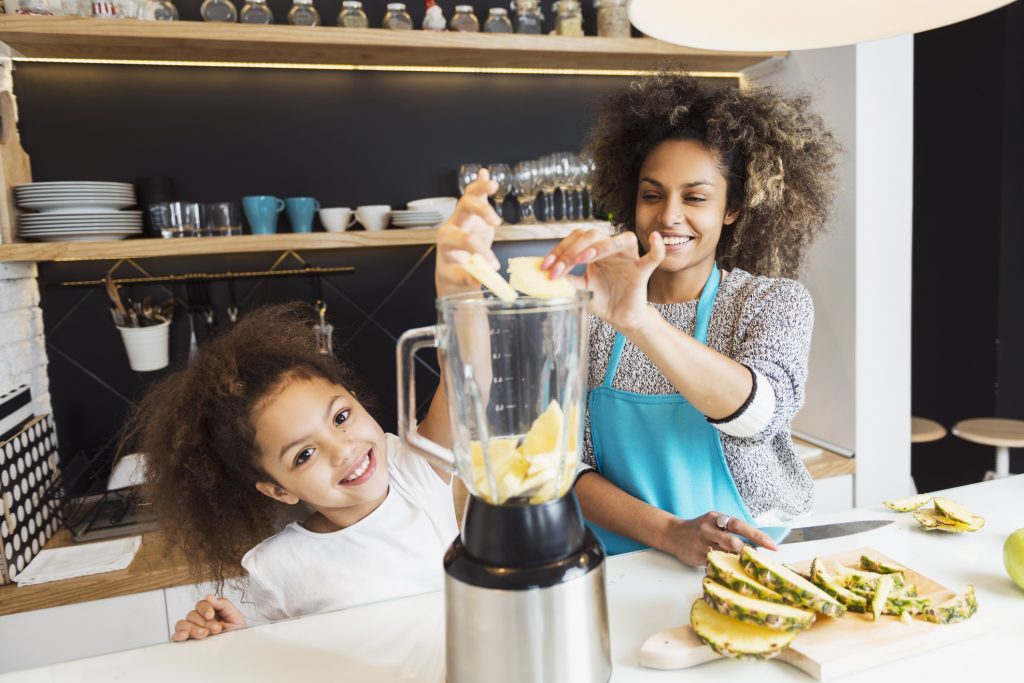 Healthier eating habits seem to be one reason behind the increase in blender use. "Eating healthier" is the top reason given by personal blender users (33%) who are using the appliance more, while 31% of full-size blender users say they're using it more often because they're drinking more smoothies.
Whether you prefer full-size or personal, shake or smoothie, these facts from AHAM's recent portable appliance research features will let you see how your blender and blender habits measure up. How do you use your blender? Let us know in the comments!
What is blending?
Fruit smoothies are popular among blender users. They are made more than twice a month on average using both types of blenders. More than 25% of blender users report making smoothies in their blenders five or more times a month. Plenty of other healthy options like fruit and vegetable juices, soups and nutritional shakes also come out of blenders regularly. However, blender users like to indulge, too, and making ice cream milkshakes and frozen drinks both ranked among the top uses.
Snack time
Blenders are a part of every meal. While they may not be as commonly associated with breakfast as coffee makers and toasters, 33% of personal blender owners report using them most often breakfast, double the 16% who report using them most often at dinner. But snacks between meals edged out breakfast by a point—34%—as the most common time for putting the personal blender to work.
Snacks were also the top use for 30% of owners of full-size blenders, vs. 24% for dinner, 22% for breakfast and 12% for lunch.
The need for speed
Speed settings are one of the features that makes blenders equally adept at preparing a sauce, shake or smoothie. More than half (57%) of full-size blenders have four or more speed settings, and 85% have three or more. Among personal blenders, 22% have four or more settings, and half have three or more.
Speaking of speed, blending sessions tend to be over quickly. Most personal (72%) and full size (66%) blender owners report using it for five minutes or less per session.
Features and accessories
Ice crushing is the most popular blender feature and is found on 50% of full-size and 45% of personal blenders. Most—83% of full-size and 72% of personal—also have a pulse feature, which temporarily takes the blender to top speed at the push of a button. More than half of users use the pulse feature "every time" or "frequently."
Blender accessories can add convenience. If you are looking to take your freshly blended drink with you, 20% of full-size blenders will accommodate that with a travel cup and lid. Other common blender attachments are food choppers and food processors. Some models also include removable ingredient caps and pre-programmed recipes.
Nice job on the cleaning
Blender users, for the most part, are doing a good job keeping the appliance clean. Nearly 90 percent of users of both full-size and personal blenders clean the blender jar after every use, and another 5% clean it "frequently." Most of those (85% and 83%) clean the blades as well. Hand washing, either with or without disassembling the blender, is the most common cleaning method.