The stand mixer is a kitchen workhorse. While stand mixers are probably most commonly associated with baking and sweet treats, they are equally useful for kneading bread dough and whipping up a batch of mashed potatoes for dinner. Stand mixers are likely to dwell in cabinets when not in use, though a range of colorful finishes can also make them into an eye-catching design element in your kitchen.
Stand mixers have a long history that goes back more than a hundred years. The first stand mixer, which held 80 quarts, was developed for bakeries in the early 1900s. A smaller model for home kitchens was developed soon after.
Today, 43% of consumers report owning a stand mixer, according to AHAM research.
Whether you look to your stand mixer for baking, dinner or everything in between, take a look at these facts about stand mixers to see how your mixing habits and mixer stack up!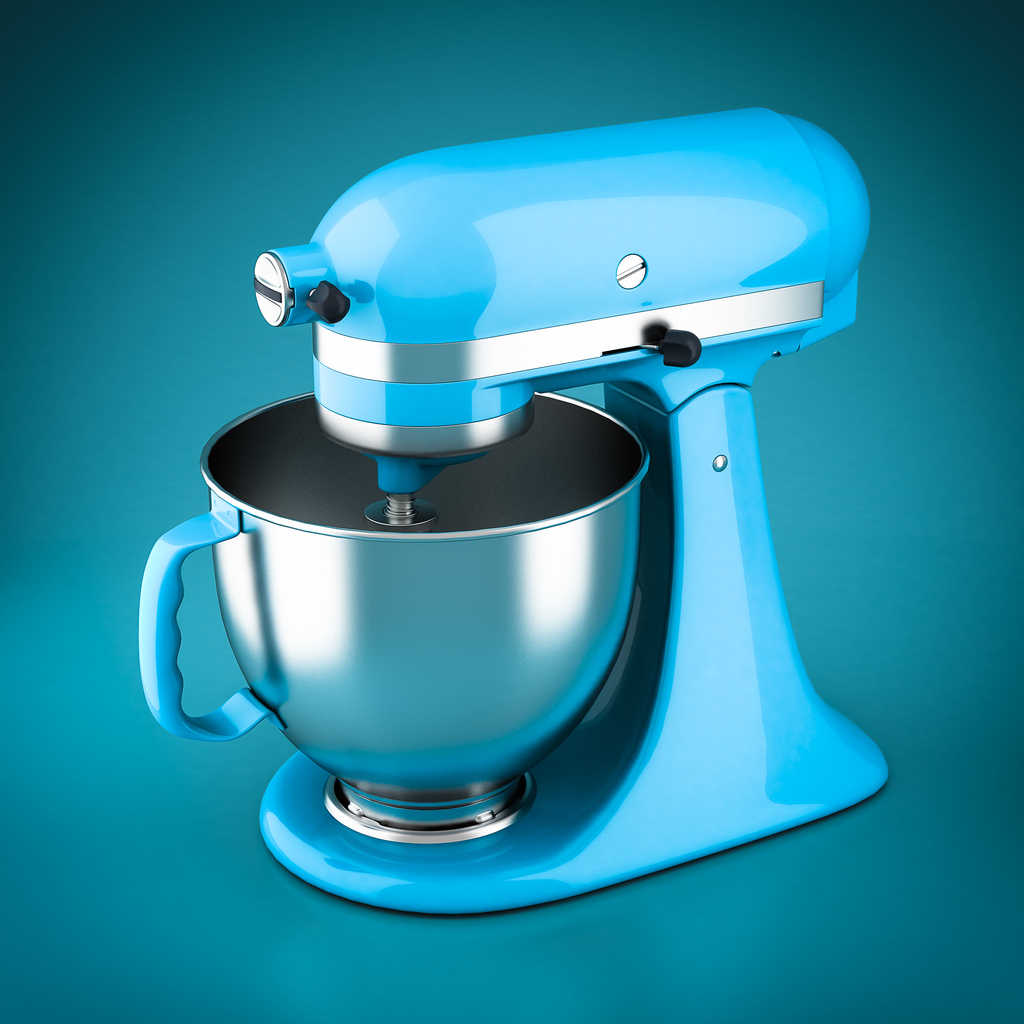 Desserts, out of the box: Stand mixer owners really like their cake and muffin mixes. In fact, 82% use their stand mixer to make those mixes at least once a month. They enjoy their brownie mixes too, with 60% reporting that they mix up a batch at least once a month.
Dinner (or lunch) is right behind: Mashed potatoes ranked right behind cake, muffin and brownie mixes among the most popular uses, with 53% of stand mixer owners saying they used their mixers to make mashed potatoes at least once a month.
They are used regularly: Stand mixers are used about four and a half times per month. Four percent of owners use them every day, and 31% use them at least once a week. They're used for an average of 19 minutes at a time.
Mixers are multi-purpose appliances: A stand mixer isn't just a mixer. Many models come with a variety of attachments that give the mixer various capabilities. Some of the more common include mixing beaters, dough hooks, whipping beaters, and smaller-sized beaters. Less common are meat grinder, juicer, pasta making and ice cream-making attachments.
They make users feel like pros: Nearly half (48%) of stand mixer users say the appliance makes them feel like a professional baker. More than half (62%) describe their stand mixer as a professional-style unit.
What's your favorite recipe to prepare with your stand mixer? We want to try it, so share it in the comment section or with us @AHAM_voice on Twitter!