Millions of college students are headed back to campus and to smaller living quarters that might feel even tighter after more than a year of distancing. In a normal year, any thought given to the air in the dorm might be limited to where to set the air conditioning or heat. Now, as COVID-19's resurgence dominates the headlines, students and their parents are looking for every way possible to reduce their student's risk of illness. Enter the room air cleaner.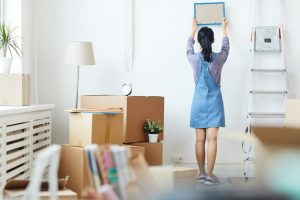 While air cleaners are not tested for their ability to remove bacteria and viruses, the U.S. EPA has said that a room air cleaner can be part of the plan to reduce transmission. That's especially important in college dorms, which had the reputation as fertile grounds for the spread of more run-of-the-mill illnesses like the common cold and flu long before COVID-19 came onto the scene.
Clean air is about a lot more than COVID. Allergy sufferers and those sensitive to air quality have long relied on air cleaners to remove triggers. According to the U.S. EPA, indoor air may carry two to five times the level of pollutants in outdoor air. Taking steps toward cleaner air is even more important in a small, shared space like a dorm.
If you are shopping for an air cleaner for a dorm room or apartment, first understand that not every air cleaner is appropriate for every situation. Buy the wrong model and you might end up with an air cleaner that can't handle the room size or is too loud for the space.  Fortunately, there is an easy way to compare models to find one that meets your needs.

Start by knowing the size of the room where the air cleaner will be used.  Once you know the size of the room in square feet (for example, a 10 ft. x 12 ft. room = 120 sq. ft.), search the AHAM Verifide® directory for models that have been independently tested for the reduction of airborne pollutants.  The AHAM Verifide® program uses a trusted test method called CADR or Clean Air Delivery Rate to measure the unit's performance. More than 50 brands have undergone testing through AHAM Verifide®, so you are sure to find a product whose performance has been tested to AHAM's standards.  So, call ahead to find out the size of your student's dorm room, or bring a tape measure to move-in day to learn the square footage. That will help you narrow your choice. Compare air cleaner models here.
Aside from the CADR, consider the sound the air cleaner will make when it is in use. Noise can be an issue between roommates. Some air cleaner models will include a maximum noise level, indicating the number of decibels it puts out at its highest noise level.
Tips to Keep the Clean Air Flowing
While space in a dorm room often comes at a premium, the air cleaner should be put closer to the center of the room rather than in a corner or against a wall. This will allow the air to flow more freely through the air cleaner.
Air cleaners don't need much maintenance. Filters should be changed and cleaned according to the manufacturer's instructions. Clean the outside of the air cleaner periodically to remove any accumulated dust and other pollutants.