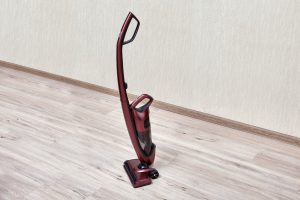 Do you use a cordless vacuum, robotic vacuum or cordless kitchen appliance? Eventually, you will have to replace your appliance's rechargeable battery. And when that time comes, you'll likely go online to look for the best deal.
While everyone wants to save money, that "good deal" on a replacement may cost you later. Just as they have with replacement refrigerator water filters, counterfeiters are now pushing fake replacement batteries onto the market.
Branded replacement batteries are made specifically to fit appliances of the same brand. A counterfeit may power the appliance at first, but they are not designed with the same circuitry as the genuine appliance replacement. Furthermore, they do not include the same safety features, putting you at risk for fire, injury, or property damage.
Fortunately, you can reduce your chances of ending up with a counterfeit replacement battery by purchasing replacement batteries only from the manufacturer of the appliance or other trusted source.
Safe use of appliance batteries goes beyond where you purchase them. Proper storage, transport and disposal is also important. Follow these tips from the Power Tool Institute's Take Charge of Your Battery campaign:
Store lithium ion batteries away from liquids and metals, such as keys, coins, screws and nails.
Do not throw batteries away with the trash. Take them to a recycling center or dispose of them in a receptacle specifically designed for batteries.
Don't use batteries that have been dropped or damaged. Contact the manufacturer to report the damage.