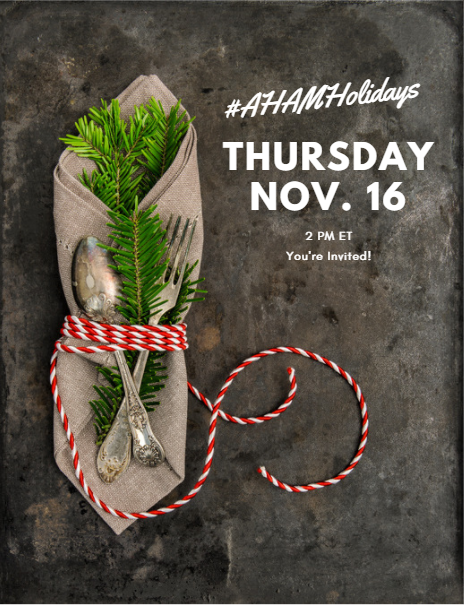 Lifelong memories are built around holiday meals, both in the kitchen and at the table. It's the time of year when friends and family prepare their special recipes of the season, which you might have been anticipating since the last holiday.
AHAM is bringing together chefs, home cooks, nutrition professionals, manufacturers and anyone else who loves holiday cooking and eating for a Twitter chat on The Perfect Holiday Meal. Join us to share your best advice on the preparation, cooking and clean-up of your holiday meal. And, get those pictures ready to share your favorite holiday memory!
Join us at 2 p.m. ET on Thursday, Nov. 16. Follow AHAM on Twitter at @AHAM_voice and use the hashtag #AHAMHolidays to join in. See you there!