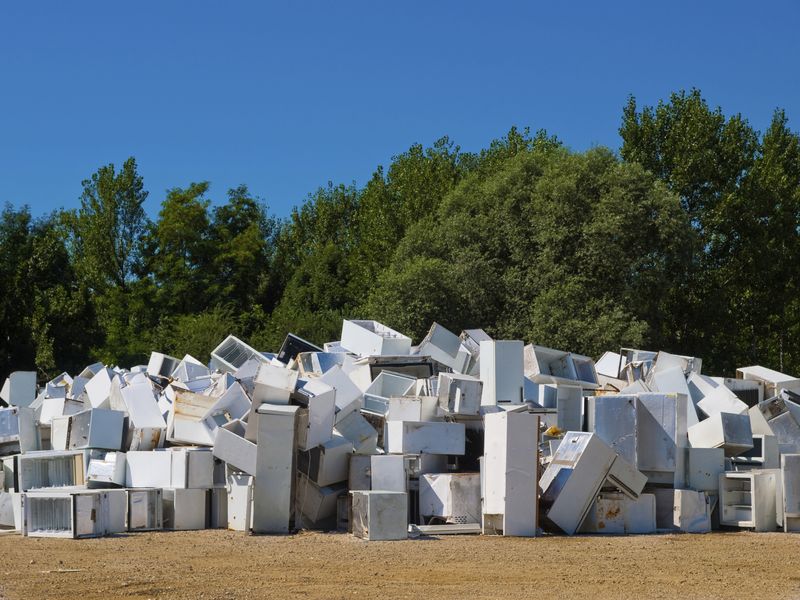 Do you know that on average, approximately 90 percent of major household appliances (by weight) are recycled each year?
Additionally, according to the Steel Recycling Institute (SRI), the typical appliance contains 60 percent steel which can be recycled rather than being sent to a landfill.  Recycling has even more environmental benefits, too.   According to SRI, in a year, the steel industry saves the equivalent energy to electrically power about 18 million households for that same amount of time.  Rocky Mountain Power (RMP) and Utah Food Bank have joined forces to combine recycling, energy efficiency and meals for the hungry, according to a recent article in the Deseret News.  For over a decade RMP has been offering its customers $30 if they recycle their old, inefficient refrigerators.  Now RMP customers will have the option to automatically donate that $30 to Utah Food Bank, which distributes meals to food pantries, churches and soup kitchens throughout Utah.   Since the program was implemented in 2003, over 10,000 refrigerators have been recycled in Utah – saving the utility's customers $150 annually on average, according to RMP.  Thanks to the program, Utah Food Bank estimates it helps provide 2,000 meals a week to families in need!
While your local utility may not offer a program exactly like RMP's, you can still help the environment by purchasing a new refrigerator and reducing your electricity usage.  According to AHAM's 2013 Trends in Energy Efficiency, on average, a refrigerator manufactured in 2013 consumes 52% less electricity than one manufactured in 1991 – and it's 6% larger, too!
If you're interested in cutting your energy bill by purchasing a new refrigerator, visit www.coolsavings.com to learn more about the latest energy efficiency guidelines for refrigerators, and how to use the updated yellow ENERGY GUIDE labels.  Meanwhile, SRI's website can help you find the recycling location nearest you.