You probably have a go-to setting for your toaster, and anything lighter or darker can have a deep and lasting impact on the quality of your breakfast.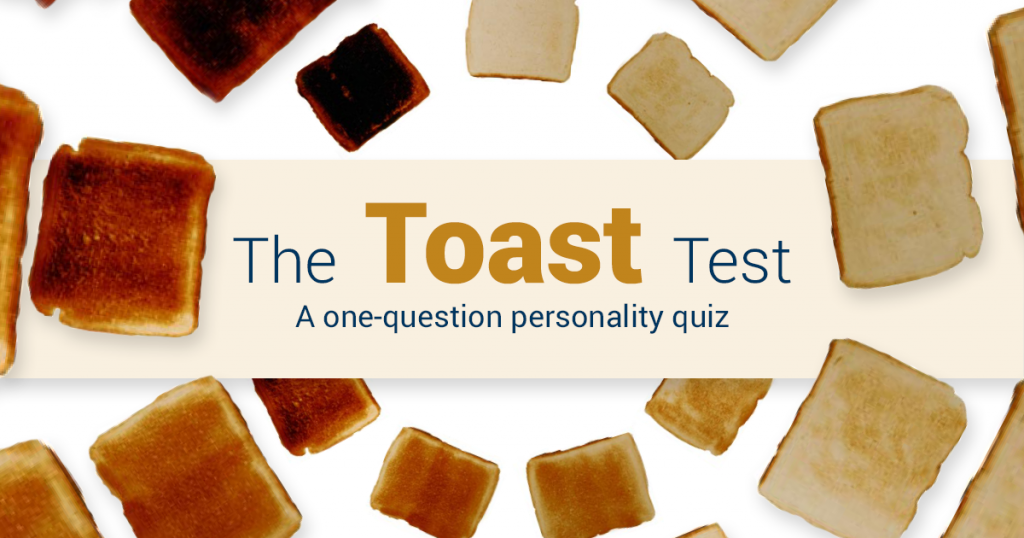 You probably haven't given much thought to how appliance manufacturers make sure that toasters toast at the proper level. This guide—developed by AHAM and still used by appliance manufacturers as part of AHAM's T-1 performance standard for toasters—shows just how toasted your toast should be, depending on where you set your toaster. It's how manufacturers make sure your toast will turn out looking like "5" if you set the toaster to that level.
We bet you also didn't realize that how you take your toast is a window into your personality. Take our one-question personality quiz to find out what your preferred level of toast says about you.
Of course, there's no science behind these traits. But there's plenty that goes into the development of T-1 and the numerous standards that appliance manufacturers use to develop and design all home appliances so they're safe, efficient and functional.
Now, back to the most important question you will answer today: How do you like your toast?