Happy National Coffee Day! Coffee is firmly entrenched as America's favorite beverage, with 63 percent of Americans reporting they had coffee in the past day, according to an April 2023 survey by the National Coffee Association. Coffee topped bottled water (61%) tea (45%), tap water (45%), soft drinks (41%) and juice (22%) in the survey.
AHAM is celebrating National Coffee Day with a look at how people are preparing their beloved morning cup. A recent AHAM survey found that 85% of U.S. residents could not imagine living without their small appliances. It's safe to say that a coffeemaker is right up there on the list of appliances many can't live without. Slightly more than half (51%) of consumers surveyed by AHAM in 2019 reported having an automatic drip coffeemaker in their home, a decrease from 60% in 2014 and 81% in 2002. Single-serve coffeemakers have become more popular. In the same survey, 42% reported having a single-serve coffeemaker, an increase from 35% five years earlier.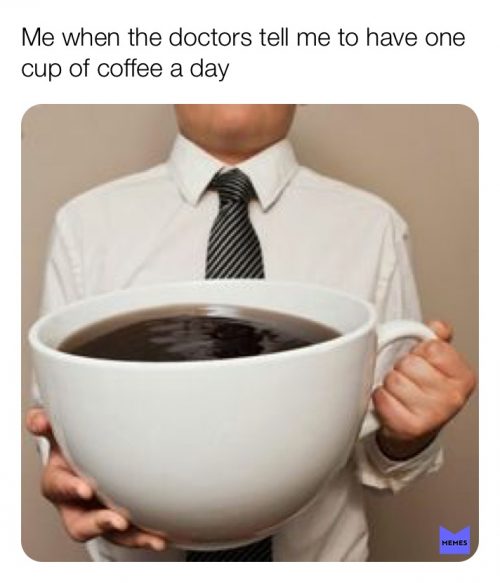 Home remains the most popular place to enjoy a cup of coffee, according to the NCA, with 82% reporting having prepared a cup at home the previous day. Here's how they say they're making their coffee:
Drip coffeemakers (40%)
Single-cup brewers (27%)
Cold brewing 16%
Espresso machines (11%)
The office is also a popular place to drink coffee, with 36% of Americans reporting their office had a coffee station.
Other facts about coffee
It probably isn't surprising that breakfast time is the most popular time (81%) to drink coffee. But NCA's research found that people are drinking it at other times of the morning (38%) too, along with lunch (15%), in the afternoon (19%), with dinner (7%) and in the evening (10%).
Cold brew and iced coffee are heating up: The NCA reports that iced coffee drinking is up by 64% since January 2023. Cold brew coffee's popularity appears to be surging and is up by 45% since January 2023 and 300% since 2016, the NCA says.
Flavored coffee is popular: 30% of Americans told the NCA they'd had a cup of flavored coffee in the past week. The most popular flavor was vanilla, with caramel and hazelnut tied for second, and mocha coming in third.
Lattes are the most popular espresso drink: 18% reported to the NCA that they had enjoyed a latte in the past week, followed by espresso (16%) and cappuccinos (15%).
Looking to move your home coffee brewing beyond the traditional cups? Take a look at Whole Latte Love's video on how to make a flat white.
Or, try these tips on making cold-brew coffee from Jamie Oliver coffee expert Mike Cooper.
What's your favorite way to prepare your coffee at home?