Just a few years ago, the concept of a "smart" or "connected" appliance might have meant some aspect of the appliance incorporated connectivity, or that the appliance could be monitored or controlled through a mobile device. Based on the appliances on display at CES 2018, it's clear that smart and connected appliances are evolving quickly, and the capabilities of appliances are growing. The new features are removing layers from household chores like laundry, dishes and cooking, and appliances are gaining more of an ability to adapt to users' habits and fit more seamlessly into their day-to-day lives.
Voice control, one of the standout features at last year's CES, was again a mainstay in major appliances at CES 2018. Many are compatible with off-the-shelf virtual digital assistants like Amazon Alexa and Google Assistant. Some are even incorporating AI to learn your habits so they're ready with the features you need. Laundry appliances can learn how you tend to wash your clothes and choose the most appropriate cycle, based on what you tell them and what you've done in the past. Connected features also allow you to keep a closer eye on your appliances' performance.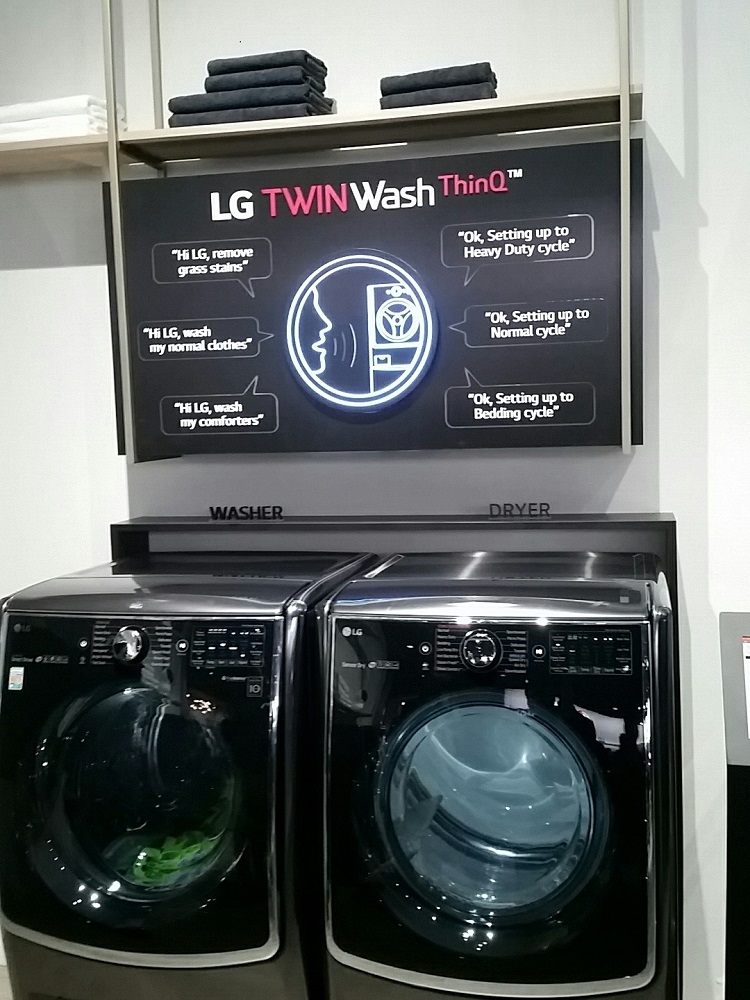 The new wave of appliances accepts voice commands, but the appliances also "talk" to each other. Several manufacturers were showing ranges that work with refrigerators, with refrigerators suggesting recipes based on what's available, and sending the oven temperature and preheating instructions to the range.
Functions that were once manual are now becoming automatic. This range hood  turns on automatically when it senses steam. You may have noticed it looks more like a monitor than a range hood. It's another example of the multi-function features that continue to emerge as smart and connected appliances evolve. Using the screen, consumers can access other appliance controls and make video calls.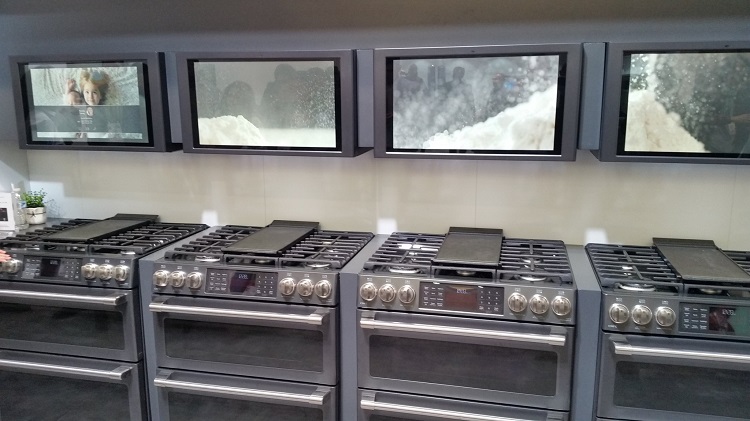 Connected and smart features also have the potential to build a stronger bond between appliances and health. This refrigerator works with an app to collect information about what you've eaten, the calories consumed, and your exercise patterns. It uses both to make suggestions based on available foods. Once you've made your selection, cooking instructions are sent directly to the range.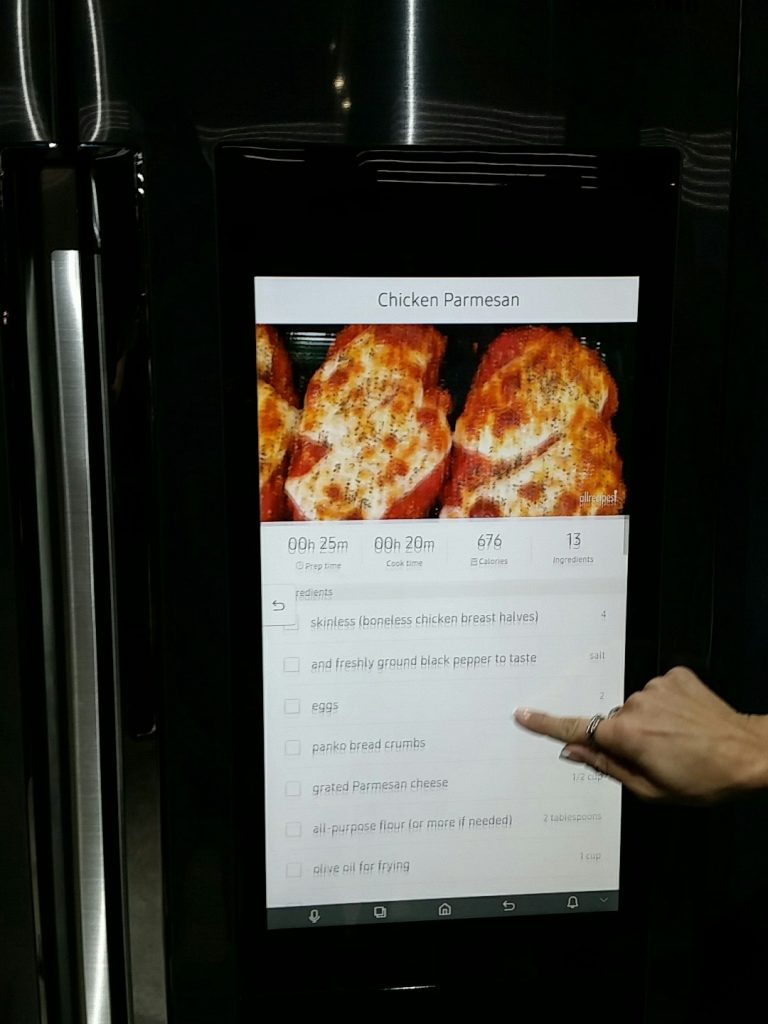 Refrigerators are also gaining the ability to assist with the shopping process. This model works with Amazon dash, so you can quickly re-order items when supplies are running low.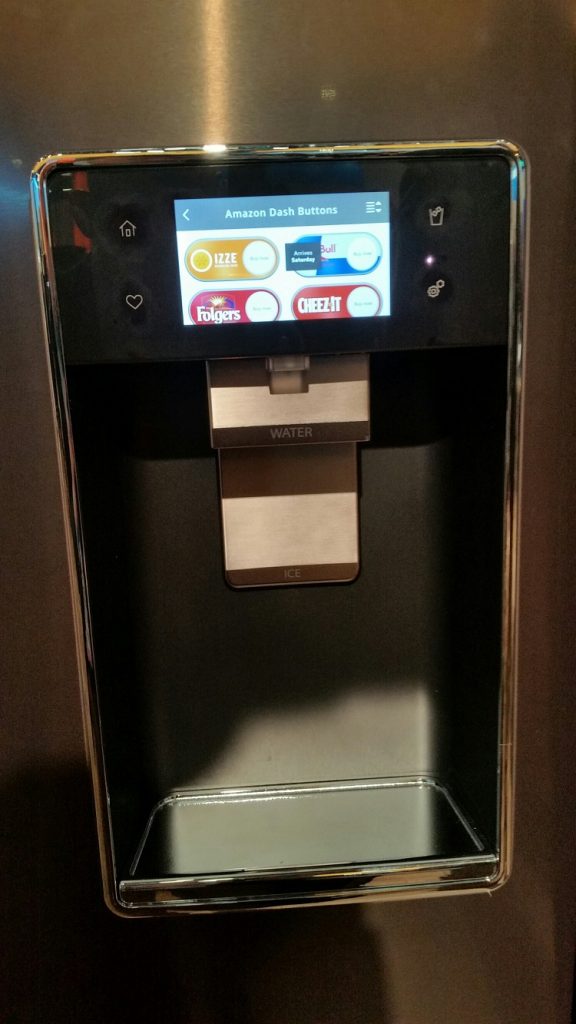 Follow us on Twitter @AHAM_voice for more updates from CES 2018!