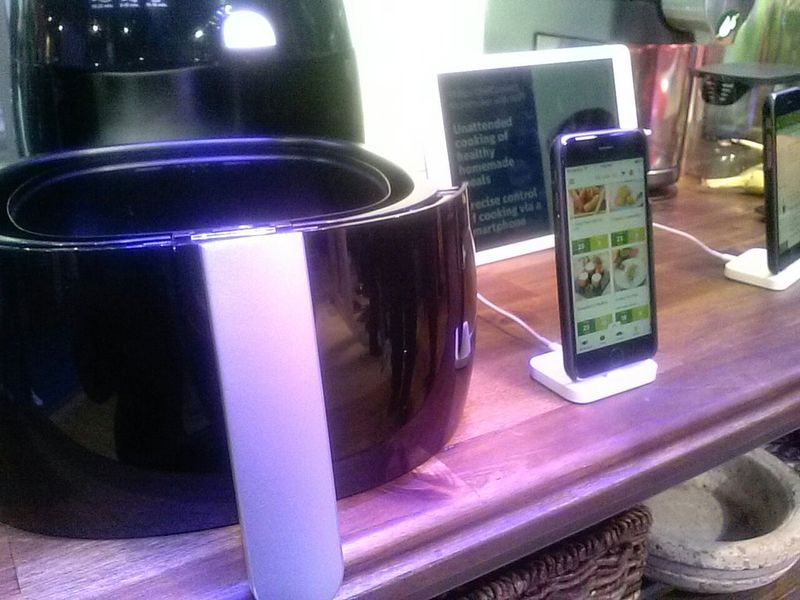 For most of us, life isn't going to get less busy anytime soon. But appliance manufacturers are stepping in to help by giving us appliances that are ready to take on a bigger share of the day's tasks.
While connectivity and smart appliances are one of the main themes for appliance manufacturers at CES 2016, convenience remains the driving force behind the next generation of home appliances. We've already touched on robotic cleaning, remote operation and smart home features. Here are a few more of the innovations AHAM members are displaying at CES 2016:
Recipes at your fingertips: A new generation of refrigerators, stoves and other cooking appliances showcased at CES 2016 will tell you what's for dinner. They'll give you instant access to recipes, and even make meal recommendations based on the ingredients you have on hand.
They'll do the thinking: A new generation of washers and dryers could largely eliminate the guesswork that sometimes goes with choosing a wash cycle. Just tell them what kind of clothes you're washing, and they'll automatically select the most appropriate cycle.
Faster action on repairs: Smart and connected appliances could cut down on the time it takes to make repairs. In the future, repair technicians—with the user's permission—could keep tabs remotely on how appliances are functioning, and let the users know when something is wrong. Some of the problems could be corrected without a visit from a technician, but if not, connectivity could also streamline the scheduling process.
Smarter space: It's not all about connectivity at CES. Along with the new electronic features, manufacturers are also touting increased capacity of washers and dryers, as well as refrigerators with strategically placed compartments and space-saving features like retractable shelves.
Follow AHAM on Twitter @AHAM_Voice for more on innovation, energy savings and the latest news from AHAM.